How to become an Electrical Production Supervisor: The story of Daniel Tecuță
Daniel has been working for Alewijnse since he was 19 years old. After graduating from the local university, where he studied Electrical Engineering, Daniel started at Alewijnse's panel building workshop in Galati, Romania. Now 35 years old, he would like to share how he progressed to become an Electrical Production Supervisor.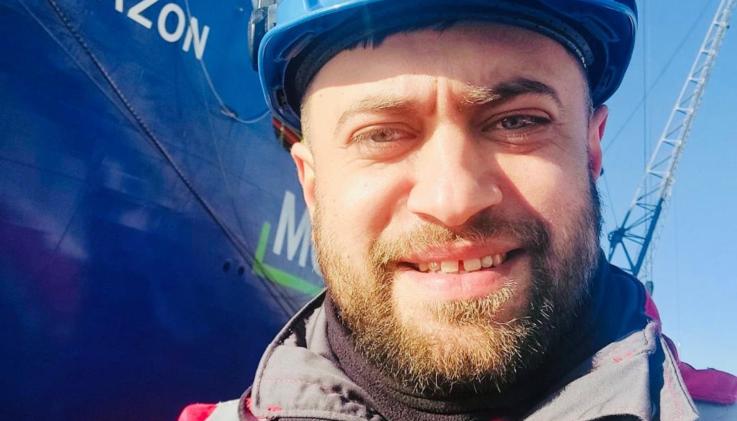 During his years at Alewijnse, Daniel has worked on a wide range of projects. Each of these has brought new experiences.
I am now working as a site manager on one of our biggest projects, and I can honestly say I enjoy my work immensely.
Daniel Tecuță, Electrical Prodution Supervisor
"From 2007 to 2010, I worked in the installation department, where I learned a great deal. Every experience I acquired during those years still helps me today, in my everyday work on board our projects. Then, in 2011, I was given the chance to transfer to our engineering department, where I worked for five years. In 2016, I decided it was time for a new challenge, so I moved abroad together with my family. That time in a new environment gave me a fresh perspective and a lot of motivation."
"As an electrician, I helped build the main distribution switchboard and the control switchboard for a Trailing Suction Hopper Dredger (TSHD), and then went on to install them on board the vessel. It was a very rewarding experience, to assemble a switchboard in the workshop and then see it through fitting it on board and ensuring that it works properly and is connected to everything else.
Another project that I really enjoyed involved a research vessel. It was the only project where I was involved at all stages of the build, from engineering to sea trials, coordinating the installation and then the commissioning activities. It was truly a unique experience! These types of research vessels are a once in a lifetime opportunity and I am very proud to have contributed to this one.
Of course, there were also projects that were not so enjoyable, but these were mostly caused by sub-optimal working conditions, which can be tough at times. Nevertheless, all the projects in which I was involved taught me important lessons and gave me essential learning experience that has played an important part in getting me to where I am now.
I am currently working on a vessel in Rotterdam. The main challenge on this project is the limited time available to complete it, meaning very tight deadlines. We have only been able to overcome certain challenges by working as a close-knit team and having plenty of coffee."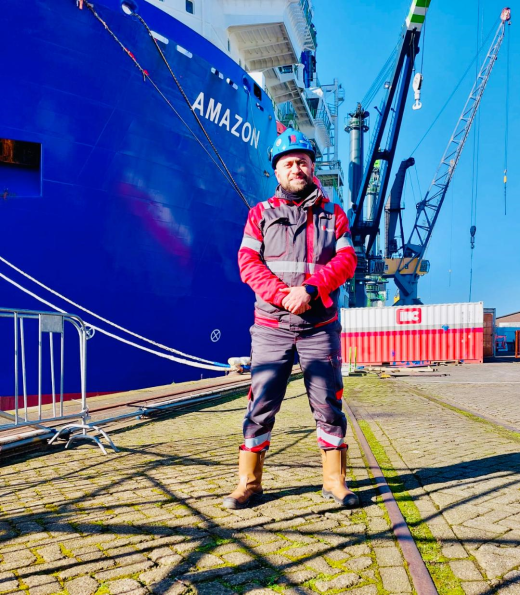 Working in Rotterdam in the Netherlands, means that Daniel is away from his family for long periods of time. We asked him how he copes with this. 
"All my colleagues working abroad agree to the fact that it is not easy, but we are dedicated to the work and to supporting our families the best we can," says Daniel. "This is a compromise that we make together with our life partners and our families. Without their support we would not be able to do any of it. Time away from home feels long sometimes, but this too is a part of life. After all, I do have one of the best jobs in the world."
Did Daniel's story make you curious about working at Alewijnse and would you like to be part of the family in the near future? Check out our vacancies here or send us an open application.