We are able to maintain our customers' electrical installations at every stage of their assets' lives.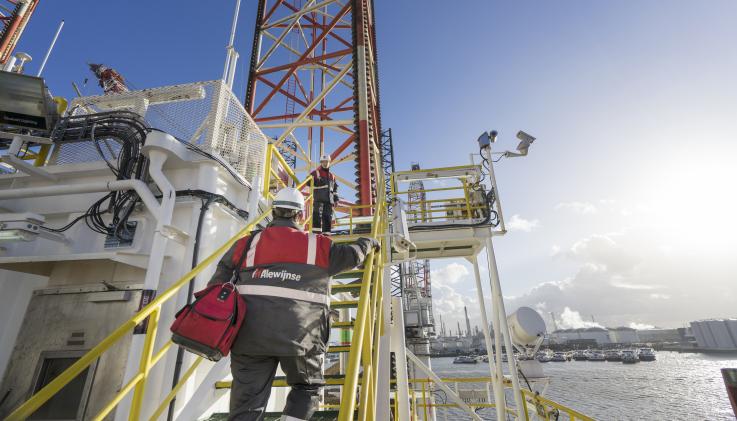 Efficient and cost-saving maintenance of installations is becoming increasingly important.
All electrical installations require both preventive and corrective maintenance throughout their life cycles, often proscribed by law. Our qualified technicians support our customers wherever they are in the world, taking care of all their maintenance needs.
Client benefits:
Maximum safety for the users of the electrical installations
Compliance with legal, insurance and/or classification requirements
Maximum availability of installations so that their processes can continue at the highest possible efficiency
Maintaining the integrity and value of valuable installations
Our services
At each stage of the life-cycle, we can provide support and custom services, whether it is during the purchase, delivery, warranty, use or decommissioning phases. Services that we provide include:
Corrective, preventive and predictive services at locations around the world
Corrective, preventive and predictive services using remote management tools
Standard and/or customised service level agreements (SLA) with 24/7 availability and response speeds based on priority proposition
Inspections of electrical installations before / after:

Fire and water damage and other incidents
Pre-season/pre-mission health check
Pre-purchase inspection
Preparation for audits by competent authorities
Safe and environmentally-sound (partial) decommissioning of installations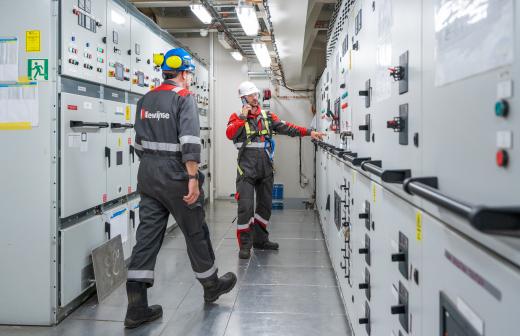 A range of markets
We offer service and maintenance in both the maritime and industrial sectors. Whether it concerns dredging & offshore vessels, luxury yachts, drilling rigs and platforms, naval vessels, or industrial environments such as food production, water treatment or geothermal installations. By deploying the right people, tools and materials, we assure our customers of high-quality service, so that their ship or facility will be operational again as soon as possible.
Available worldwide
We offer a global service. From our locations in France, Vietnam, Romania and the Netherlands and with our worldwide service network, our professional service engineers are able to repair installations within the shortest possible time.
Preventive maintenance & remote service
Efficient and cost-saving maintenance of installations is becoming increasingly important to their owners. We respond to this demand by offering health check services. By regularly checking the condition of electrical installations we can provide advice on their technical duration and safety status in order to pre-empt serious malfunctions and guarantee the ongoing operational availability of the equipment. Our customers can also make use of our remote service system, which directly monitors the operability status of client systems and is in direct contact with Alewijnse's technical department. This system also enables us to offer remote service advice.
Service