We work alongside our customers to provide them with the best bespoke switchboard and panel solutions that make their installations reliable and energy efficient.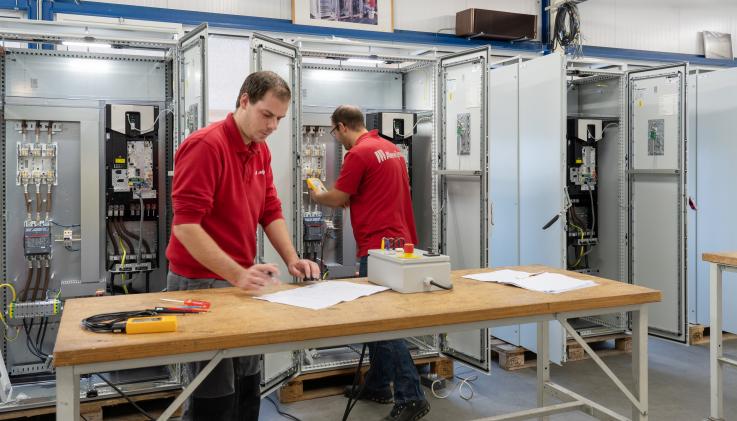 Whatever the specific requirements and the type of applications, Alewijnse provides the best switchboard solutions for its customers.
Today's world of switchboards and consoles recognises that not only is there is a sharp focus on sustainable energy consumption, but there are more components in use that feature complex software and that the further decentralisation of functions results in smaller panels for the control systems that manage them. These challenges all require systems integrators with in-depth knowledge of both engineering and the processes of the customer involved.
Thinking along in the process
At Alewijnse we gladly take on these challenges, providing tailored switchboard and panel solutions as our customers' partner in systems integration. With over 50 years of experience in panel building, we design and build all types of low voltage efficient and cost-effective switchboards. Whatever the specific requirements and the type of applications, we take a fresh look at the process and its requirements and for that reason provide the best switchboard solutions for each customer.
We design and build all types of low voltage switch boards up to 7000 A, including distribution panels, motor control centres, drive panels, consoles, control panels and I/O panels. We can deliver to an expanded range of applications be they in the marine sector for hybrid propulsion, winches, distribution, wheelhouse desks and consoles, exhaust and inert gas systems, or in the industrial sector for food processing, fresh water treatment or plasma coating technology.
All products are compliant with the latest IEC standards 61439 and 60204. Alewijnse processes are audited regularly for quality, environment, health and safety standards by an independent certification and surveillance body.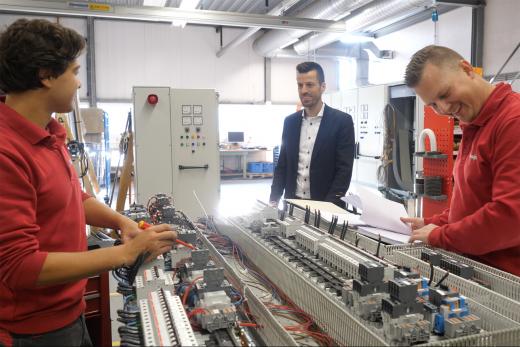 Design and functionality 
Whatever the specific requirements and the type of application, Alewijnse always strives to provide customers with the best technical solutions available. Together with our partners, we can build and optimise different shapes and sizes of switchboards, matching the ergonomic design with solid know-how and proficient skills. Alewijnse technical staff attend regular training sessions with electrical partners, thus ensuring constant development of our products' strongest suits: 
Fault isolation 
Fire protection 
Effortless troubleshooting
Working at Alewijnse comes with a big advantage; that of working as part of a skilled team which always considers knowledge-sharing a prerequisite for delivering the best project results.
Silviu Osanu, Senior Electrician @Alewijnse
Switch board production facilities
With two production locations in the Netherlands and Romania in Europe and, more recently, an additional location in Vietnam in South East Asia, Alewijnse can provide competitive prices, short logistical lines and flexibility to its customers in Europe and Asia. Our switchboards and consoles are built with superior components and enclosures from West European suppliers, thus ensuring high quality end products and so a valuable contribution to all the projects in which Alewijnse is involved.
Service