Offshore wind energy is a rapidly expanding field. Over the years, Alewijnse has built up specialist knowledge and experience by executing many successful projects within the sector.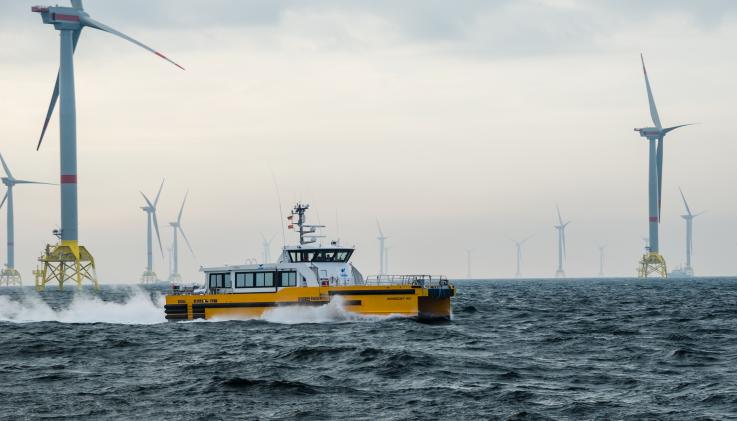 Are you looking for in-depth knowledge in the offshore wind market?
The continuous expansion of offshore wind
Offshore wind energy is a rapidly expanding field. Wind energy technology costs have not only fallen dramatically in recent years, but international agreements on energy transition to reduce CO₂ emissions have played a role as well. Other developments that are reshaping the sector are the demand for larger turbines and offshore components, and wind farms moving further offshore.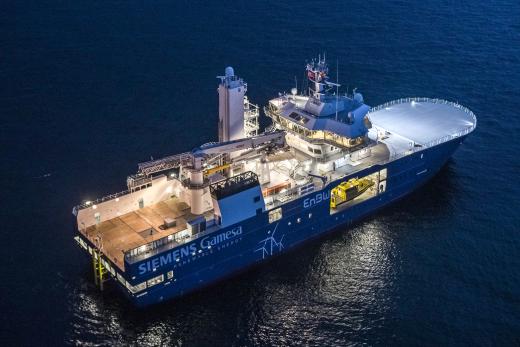 We have the knowledge and skills
Recent market developments and new environmental demands in the offshore wind sector require specialist knowledge and skills. Over the years, Alewijnse has built up its knowledge and experience in this sector through successful projects in the new build, renovation, modification, life-time extension, and service and maintenance of, for example jack-up vessels, supply vessels, fast crew transfer vessels and transition pieces.
Custom design
Some of the activities we undertake include the engineering, installation and commissioning of sustainable electrical installations on board new crew transfer vessels, as well as electrical upgrades and modifications to DP2 jack-up units and the custom design of advanced systems that play an important role in the high-precision installation process of wind turbines. Our technical teams skilfully and efficiently design and install all these systems in compliance with the required offshore regulations and safety measures.
We have been at the yard since 2009, working with the Windcat vessels. The results are well above expectations. Woudsend and Windcat are very satisfied with the quality of the delivered vessels and Alewijnse's flexibility.
Bertran Smit, Project Manager @Alewijnse
Service