Alewijnse is an important co-maker for many leading yacht builders. Our high-end systems can be found on a wide variety of luxury yachts.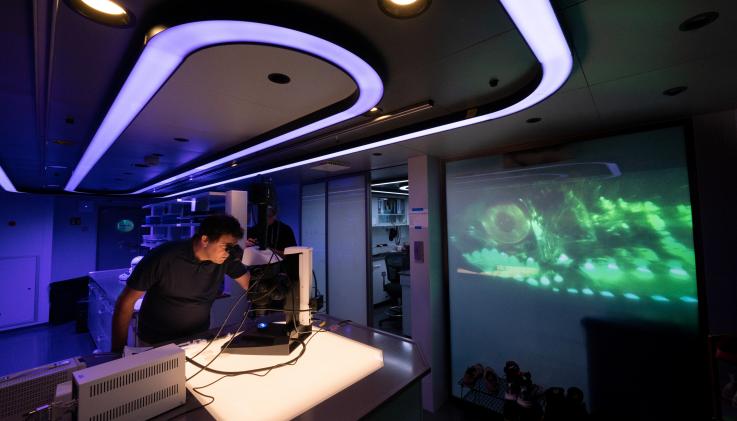 Over the years, we have built up a broad expertise in advanced communication systems, audio/video systems and IT.
The luxury yacht sector sets high standards in terms of information and entertainment systems. Demand is growing for high-quality technical applications, such as top quality music systems, large screens, fast data networks linked to satellite reception and transmitting equipment. This calls for the highest level of expertise in innovative communication, audio/video (AV) and IT solutions.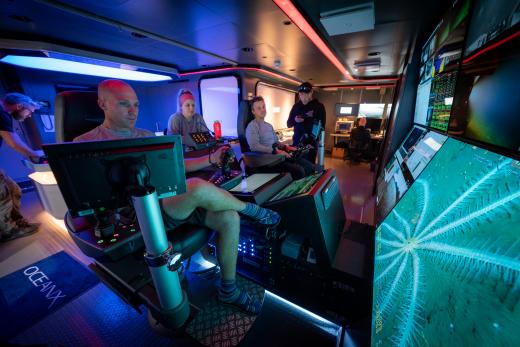 Integrated systems
We apply our expertise in design, supply and maintenance of the total electrical system, automation, monitoring and control to create integrated AV and IT systems that best fulfil the performance and functionality of our customers desires. 
Solutions
Our solutions for entertainment, information and control include: Ethernet, WIFI network, Telephone system, CCTV, Security, Audio/video, Lighting, Satellite internet, radio and TV, Music on demand, Movie on demand, Unified threat management (UTM), Thermal camera, YachtEye, GSM/UHF/VHF repeaters and antennas. Internet source selection. 
Pictures by Taj Howe and Andy Mann
Next-generation innovations
Alewijnse is rolling out two upgrades to its market-leading audio-visual systems; the new and innovative Alewijnse Movie On Demand (ALMOD) system and a next generation Graphical User Interface (GUI) created using Crestron's CH5 development platform.
The ALMOD is a host of new features including instant media synchronisation, seamless integration with the Alewijnse AV system and the versatility that comes with a fully independent platform. The new GUI is faster and more fluent, even easier to navigate and highly customisable with multiple themes, backgrounds, micro animations and more.
Alewijnse's AV/IT solutions can be adapted and customised to meet the needs of any vessel type and can be found on the most luxurious superyachts as well as commercial vessels of all types.
The 'Keep It Simple' school of thought governs the whole product development process. The entertainment system, for example, relies on equipment that can be easily replaced and a simple, user-friendly iPad interface. In the owners' experience, entertainment systems on yachts are too complicated. For them it's not a question of cost, but one of reliability, value for money and ease of use. We utilise off-the-shelf components that are readily available without having to call in a specialist technician, but the quality of experience for the user is exactly the same.
Captain Guy Booth @ motor yacht Phi
Downloads
.
Brochure Alewijnse Audio Video & IT.pdf
(pdf, 3 MB)
Service