Hybrid propulsion systems installed on superyachts and other vessels can significantly reduce fuel consumption and emissions including CO₂.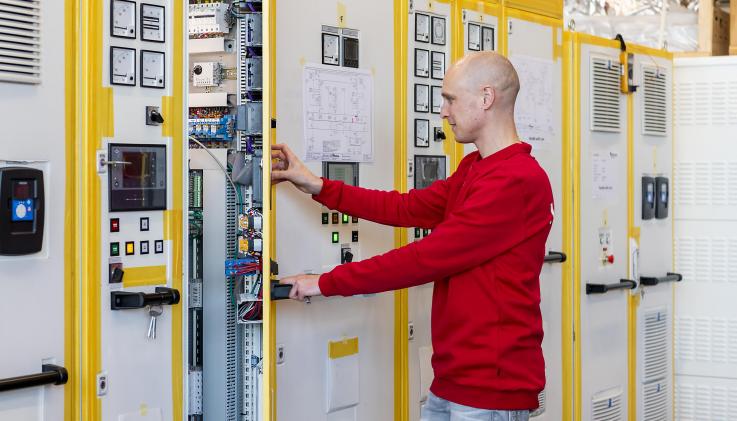 They are one of those solutions that we are proud of because they enable us to play our part in delivering a greener future and create a more sustainable line of business.
Impressive results
We deliver hybrid systems made up of an energy storage system, drive systems and permanent magnetic (PM) electric motors (PTI/PTO), that offer improvements in the efficiency of the electrical energy system on boards. The result is significant energy savings and emission reductions. 
In addition, variations in power loads are compensated for by the energy storage system and the working load of the diesel generators is optimised, both resulting in lower fuel consumption and reduced maintenance costs. The results are impressive and we are pleased that our customers are delighted with the results.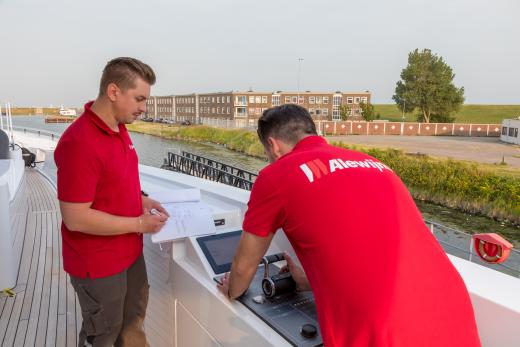 Meeting the customers' needs
At Alewijnse we offer hybrid propulsion and generation solutions based on our in-depth knowledge of the varied technologies involved and our freedom to source best-in-class components from the world's leading manufacturers.
Rather than having off-the-shelf systems to sell, our approach is based on proactively exploring what our customers seek from their hybrid systems in terms of functionality, usability and performance. Only then do we start designing the systems that will best meet their needs in partnership with the owners' representatives, naval architects and the proposal & design engineers at the yards.
We offer a comprehensive service, working in partnership with our customers from the initial conceptual design and simulation stage, through basic and detailed design, procurement and production, to installation, commissioning and after-sales service.
Whatever we do, we always aim to be effective and to supply systems that are straightforward to use and that deliver safety at every level, be it in the form of redundancy, reliability or the integration of carefully thought-out fall back modes in case of failures
Maurice Seijkens, Sales Manager @Alewijnse
Downloads
.
Alewijnse-A Total System Approach for Hybrid Systems
(pdf, 484 kB)
Service