We design the latest in automatic control and monitoring systems. We integrate and virtualise all on-board processes in a clear, safe and efficient manner and control the interactions between these processes.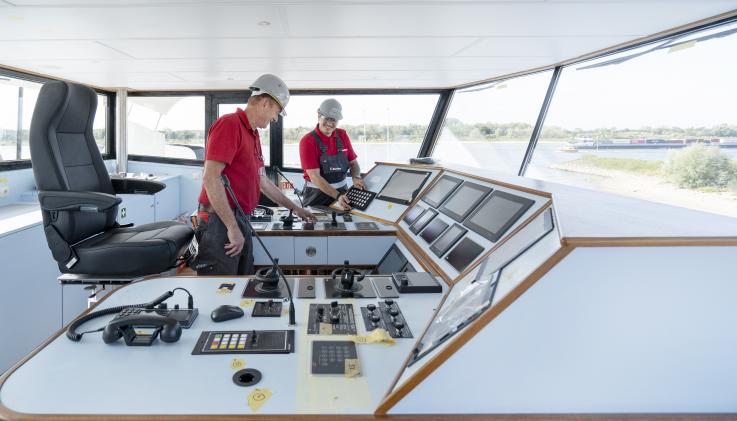 The ongoing trend in digitisation is a critical factor in today's development of the maritime sector.
Smart systems on board vessels are increasingly linked by means of smart sensors, allowing more functionality to be added to the systems. In combination with the trend towards increased reliability and availability, they set the standard for high quality automation.
Ship automation is our speciality
We specialise in advanced ship automation and design the latest automatic control and monitoring systems. They integrate and virtualise all on-board processes in a clear, safe and efficient manner and control the interaction between these processes based on  parameters that can be modified when required. 
In this way, all the information generated can be delivered to individual locations where  users can monitor and control all the systems . Examples include systems for alarm monitoring & control; safety control; navigation & communication; and mission equipment. 
It is important that we think along with our customers from an early stage and devise suitable solutions for each objective. After an extensive analysis of the business processes and needs, we design the safest and most efficient tailor-made solution possible. All systems are tested in-house or on board, after which they are installed and commissioned by our technical specialists.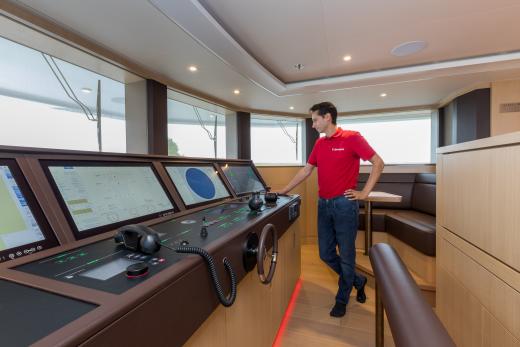 Maximising efficiency
To keep the operational costs of installations as low as possible, customers can choose from various system integration services. These include power management systems (PMS) and associated alarm, monitoring and control systems (AMCS), with which we can compare the design data with the operational data. Another option is the use of peak shaving systems based on standard components available worldwide. 
An additional technique for supporting users is predictive maintenance. This is based on installing the correct sensors in advance and the subsequent analysis of the data generated, using data acquisition with an open connection to the world wide web. In addition, our software engineers can support customers in the event of any issues arising by accessing their systems remotely and modifying or updating them so that they are fully functional once again.
Our latest solution
A new solution developed by Alewijnse is the Alewijnse Virtualisation & Visualisation (AlViVi) platform, which centralises and integrates all ship process systems and distributes the visualisation to all screens on board. This unique, fast, user-friendly and extremely reliable platform replaces all on-board computer equipment and cabling, enabling users to reclaim considerable space and reduce maintenance costs. Alewijnse is the first company to offer this fully digitised platform in the maritime world.
Service