Alewijnse has taken an important step into the United States of America through the delivery of the newest dredge control solutions on board TSHD Liberty Island from the fleet of Great Lakes Dredge & Dock Co, the largest provider of dredging services in the USA.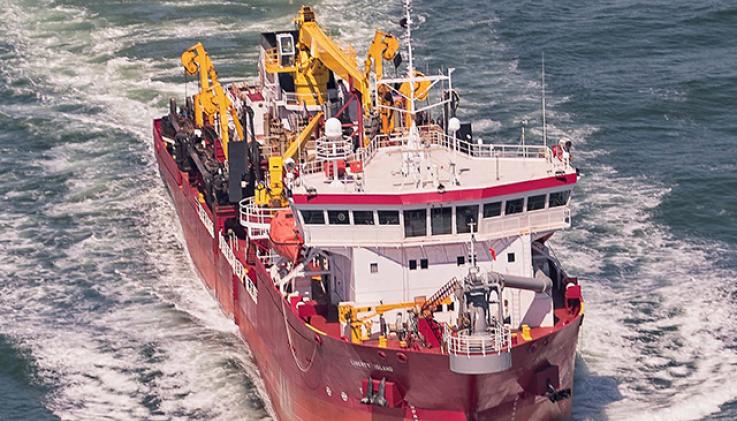 Meeting strong demand for efficient dredging tech in complex conditions
First steps
The first steps have already been taken with the successful completion of the renewal of the dredging control systems on board the Liberty Island, a large trailing suction hopper dredger from the Great Lakes fleet, which was successfully deployed immediately after completion for a beach replenishment project in Buxton, NC, USA.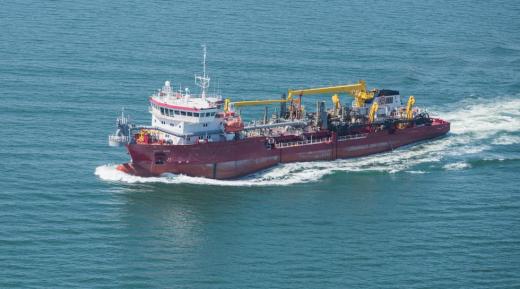 Working for major global dredging companies
Alewijnse has been working with other major leading global dredging companies for many years and has a significant track record in providing proven maritime control technology for the largest and most complicated heavy elevator crane vessels, jack-up vessels, dredgers and offshore support vessels. The excellent 24/7 global service of its skilled engineers further contributes to customers' confidence in Alewijnse.
With the recent completed project for Great Lakes' Liberty Island, Alewijnse has broadened its horizons to the Americas, where innovative and advanced dredging technologies that can deliver the best operating performance under complex conditions at the lowest possible operational cost are in high demand. The systems integrator is addressing the challenges in this market by designing and integrating a standard system for the American market, which will allow vessels to be operated more efficiently and productively. 
Our proven systems for suction tube monitoring and hopper loading deliver maximum added value to our customers. Our innovative technologies fit perfectly with the ambitions of Great Lakes, where technical innovation is one of the driving forces behind the success of their dredging activities.
Johan van Rikxoort, solutions manager at Alewijnse
Added value for the dredging industry
By choosing Alewijnse, Great Lakes has taken a further step forwards with smart reliable dredging automation systems that enable safe and efficient operations and ensure maximum availability, accuracy and safety.
For example, the Alewijnse Suction Tube System (ASTS) is a unique and reliable system for measuring, calculating and controlling the position of the suction tube, where two independent processes are used to measure the position of the suction tube simultaneously. With the innovative Alewijnse Draught and Loading System (ADLS), operators can continuously and accurately monitor the draught and hopper volume of a vessel, enabling them to make the best use of the available cargo capacity. With the Dredge Control System (DCS) they can also ensure optimal control of all process systems, creating maximum reliability for the dredging operation.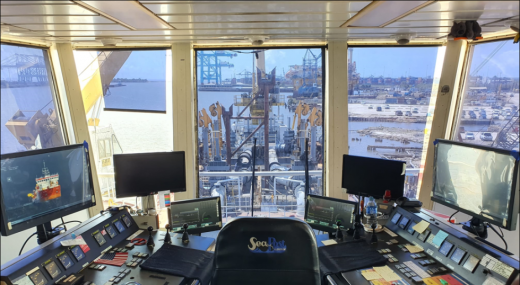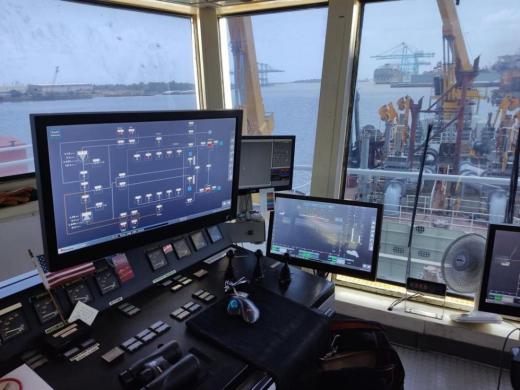 Unique operating philosophy
Unique is the innovative user-friendly operating philosophy for dredging automation that Alewijnse recently developed and applied for the first time on the Liberty Island. This intuitive human interface control is entirely touch screen-based and is designed to be as ergonomic as possible, with a clear overview, soothing color schemes and user-friendly settings.
All information is displayed on a simple dashboard, allowing an operator to easily see, for example, how the suction tube is hanging out, what the depth settings are and to change set points. Alewijnse also used elements from NASCAR racing. Deviations in the regular system performance are immediately highlighted by the positions of the gauges.
Safety and environmental protection
As safety and environmental protection are important focal points for both Great Lakes and Alewijnse, an advanced control system for the Liberty Island's existing turtle protection device  was also installed, to prevent turtles from being sucked in. For this system we provided all the specifications, mechanical facilities and controls.
We are proud to have successfully completed the project. Despite the challenging delivery times and short lead time, we managed to complete the project within time and on budget, to the satisfaction of the client. We hope that this first joint project is the start of an enduring relationship with Great Lakes and other American customers.
Alewijnse project manager Marco Veenema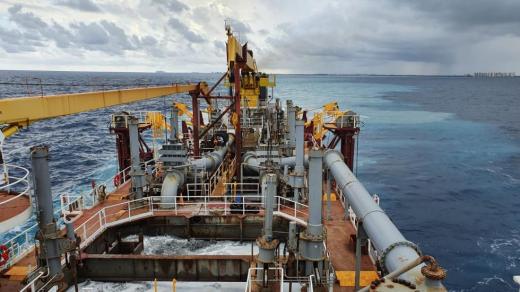 We strive for long-term relationships with our clients, based on mutual trust. Both our companies have a proven track record of more than 130 years of successful business in both newbuilding and refit projects in the maritime sector, where safety, quality, continuity and innovation are paramount. We therefore look forward with optimism and confidence to a bright future with Great Lakes and other dredging companies in the United States.
Pieter Vosselman, account manager at Alewijnse
Service