Virtualisation and visualisation system (AlViVi)
We have developed a unique, future-proof digital platform that can replace most of the computer equipment on the bridge, thus saving space and money.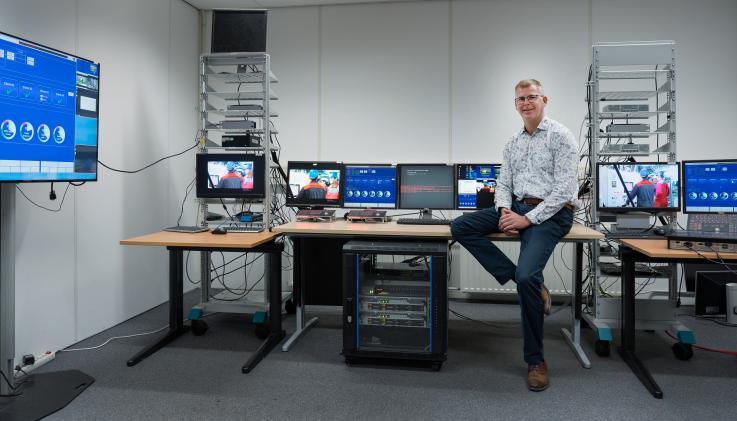 The innovative AlViVi is a unique, fast and flexible platform, consisting of several virtualised process-related systems.
The innovative virtualisation and visualisation (AlViVi) platform acts as a central hub, centralising and integrating all the process systems, and distributing the visualisation of the data to all networked screens on board. Alewijnse is the first to achieve this and is the only company currently able to offer a fully digitalised platform to the maritime market.
Alewijnse introduced this unique platform initially for use on trailing suction hopper dredgers. However the solution can also be implemented on other vessel classes and industrial plants and brings numerous advantages. The first seven AlViVi systems have already been successfully installed on several dredging vessels.
Fast and flexible
The innovative AlViVi is a fast and flexible platform, consisting of several virtualised process-related systems. It replaces the usual computer, keyboard, video and mouse (KVM) equipment and reduces cabling on board the vessel. The platform can visualise multiple ship's systems on individual screens. Alternatively, a single system can also be selected for display on multiple screens around the vessel. This makes it a highly flexible solution for operators on board.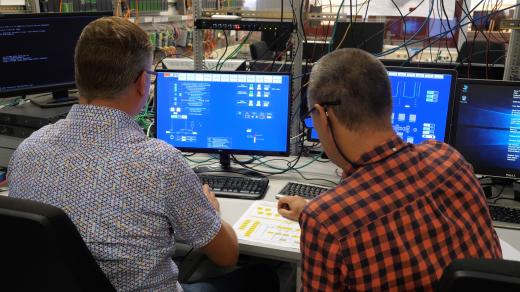 Benefits
The platform is fast, user-friendly and extremely reliable, resulting in maximum uptime and optimal operational safety. By bringing together multiple systems in one environment, the maintenance and management becomes much easier and efficient. Updates are better and faster to test or roll back. In addition, the life-time of the software is extended by the independence of the platform and the system is also extremely secure from intruders.
Read the success stories on AlViVi from Stratus (https://resource.stratus.com/case-study/alewijnse/) and Rockwell (https://literature.rockwellautomation.com/idc/groups/literature/documen…)
Service