Air treatment plant for Ekro
Alewijnse provided the electrical installation for the new air treatment plant.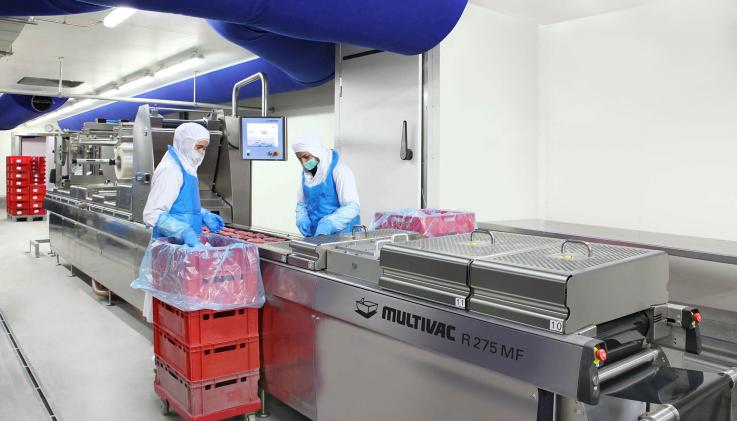 Hygiene is a prerequisite for a slaughterhouse to be allowed to produce. When the air treatment at the EKRO failed, a quick switch had to be made.
New air treatment
If the air treatment fails, the circulation stops and with it the drying and purification of the air. The most annoying consequence is that moisture is created in the form of condensation that can end up on the product. In addition, bacteria can develop that spread through the room and contaminate the products. The inspection body set an ultimatum: the new installation had to be up and running within 8 weeks. EKRO then put together a construction team including companies such as Munters, Draisma, GEA, Hamer and TIB, with Alewijnse designing and realising the electrical installation as part of the construction team.
Emergency installation
The construction team started to install an emergency air treatment installation. As a result, there was more time to arrive at a well thought-out design and realisation plan for the new installation. By passing on the power to the energy distribution capacity, it soon became apparent that there was insufficient power available for the emergency installation. The Alewijnse team therefore installed a temporary installation with a generator to make sufficient power available at very short notice.
Electrical engineering, hardware and software
Alewijnse designed hardware and software for the electrical components and controls of the new final air treatment system. New panels were made for this new installation and the cabling for cooling and heating was laid. The Alewijnse team also took care of the power distribution and communication between the air handling units, the chiller and the generator.
Parameters and alarm handling
With the new recipes for the automatic setting of parameters, among other things, the time of day has been made variable. Furthermore, relative humidity and temperature measurements have been made at various locations in the company. Alarm processing takes place via the software developed by Alewijnse on SCADA and the PLC control.
After 8 weeks of hard work by the construction team, the air treatment and humidity levels are perfectly in order and Ekro can look years ahead with its new air treatment installation.
Service