How to become a commissioner: The story of Richard Pols
Commissioner Richard spends most of his time working at meat processing factories and geothermal installations. After a side step to a machine builder, Richard has been back at Alewijnse since the beginning of 2020. We asked him why he chose to work at Alewijnse again.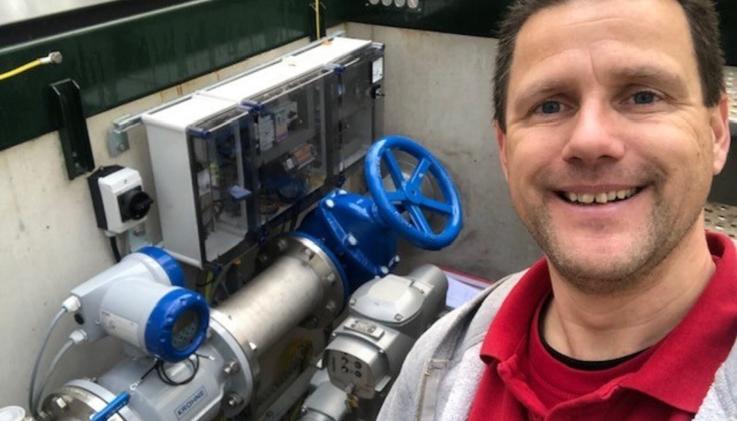 "The opportunity to realise my ambition of becoming an overall commissioner with a specialisation in PLC and SCADA. That was reason enough for me to come back to Alewijnse," says Richard.
How do you become a commissioner?
"You don't learn commissioning at school. For my previous employer I commissioned dough-processing installations at industrial bakeries all over the world. During the set-up and commissioning, I solved the technical problems that came to the surface at that time. This is where the term 'learning on the job' really comes into its own. You learn by doing. At Alewijnse I am specialising in PLC and SCADA. Once I have mastered that, I am all-round deployable on a project and can solve a variety of challenges myself. I feel I can control all parts of an installation from A to Z."
"Colleagues are fun!"
Of course, that's what we like to hear at Alewijnse, a colleague who likes us. "The variety of working indoors and outdoors is really fun. I work together with electricians and I also need to work with our software engineers. That's why I know many of my colleagues well. The good feeling comes from the fact that we 'do' a project together and work together towards a good end result. I get a kick out of that."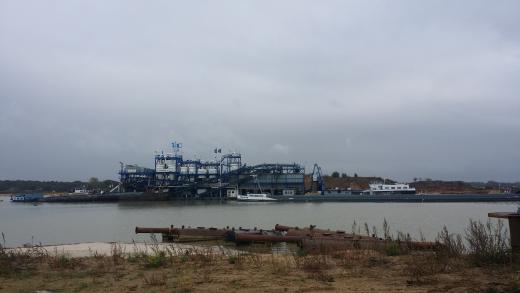 You don't learn commissioning at school. I simply fell into it.
Richard Pols, Commissioner
"Customers are also nice. On the one hand, I have my colleagues and, on the other hand, the clients; these two worlds come together on a project. You need flexibility in dealing with different customers. You have to adapt to their way of working. One customer knows what he wants and has his request all specified for you. The other tells you what he wants as an end result and lets you go ahead. That requires a different approach. Both ways of working have a challenge in them. That variety, which requires me to work creatively in different ways, appeals to me."
The most interesting customers
"If I have to choose between meat processing and geothermal energy, I choose the latter. All customers are equally dear to me, but the geothermal process is really cool. The (depth) distances involved, the workings of the geothermal transfer, in short: this specific industrial process is fascinating. There are more industrial worlds that appeal to me. I also worked on the installation of the Kaliwaal. The Kaliwaal is a floating sand classifier with a fascinating industrial process with technically beautiful challenges to work on."
Did Richard's story make you curious about commissioning and would you like to be part of the Alewijnse family in the near future? Check out our vacancies here or send us an open application.