February 10, 2021
-
story
From intern to software engineer: The story of Jorn Souverein
Jorn (21) started at Alewijnse in 2019 as an intern and has experienced the company from several different perspectives. We asked him what he is most proud of about the projects he has worked on since he joined the company.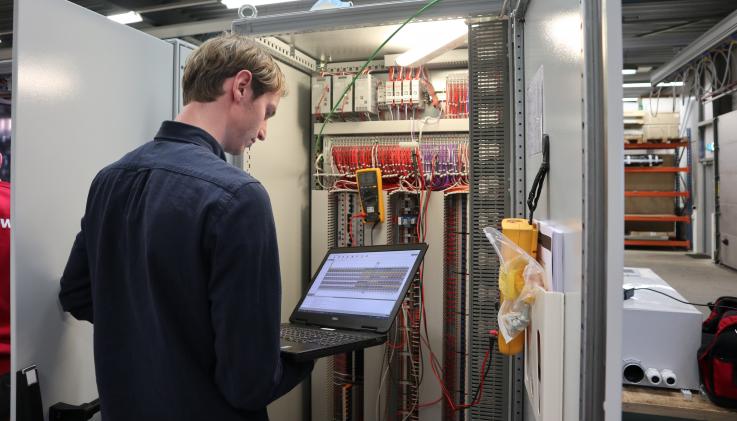 Jorn developed a mobile visualisation system last year that it designed to be linked to any existing alarm system. Once connected it can then visualise the data from a ship on any mobile device.
'I developed this myself and I am really proud of it. I got the basis of the system from a colleague based in Nijmegen and I then designed the software myself, both functionally and visually. The system is now ready to use and can be applied immediately when a customer requests it.'
Jorn Souverein, Software Engineer
Jorn's internship at Alewijnse took place in Drachten while he was doing HBO studies in electrical engineering. He returned in 2020 to work on his graduation project and is now officially part of the Alewijnse team as a software engineer. He talks about his work enthusiastically: 'The visits to the shipyards and going on board the vessels are the most fun. Only then do you really see the impact that your work has on a ship.'
As a software engineer at Alewijnse, Jorn Souverein's focus is mainly on automation on board ships and new developments in technology. Software engineers are involved during an entire project. At the Alewijnse workshops, they programme and test the software before it is brought on board the ships in custom-made system cabinets. Then the engineers go on board the ship to test the functionality. This is also the case for our colleague Jorn. 'The most impressive ships that I have worked on so far are a dredger and an electric inspection vessel. I enjoyed working on the inspection vessel the most as I was responsible for the software for a new system. That was a truly unique ship,' he says with great pride. 'It was actually my first project, during my internship, and I was immediately given responsibility. That was very special. It shows that you are being taken seriously by your colleagues. Now I'm mainly busy investigating new systems. For example, I am looking at whether the new system has advantages over existing systems and whether it is sustainable for the future. In Drachten, we are mainly working on automation. That includes everything from power management to navigation and lighting.'
What do you think sets Alewijnse apart from other companies?
'The quality and service of our products is very good. That's one of our strengths at Alewijnse. In addition, the interaction with colleagues and managers is really great. Despite the fact that there are about 1,000 colleagues worldwide, the company doesn't feel that large, which I personally like. We really work as a team.'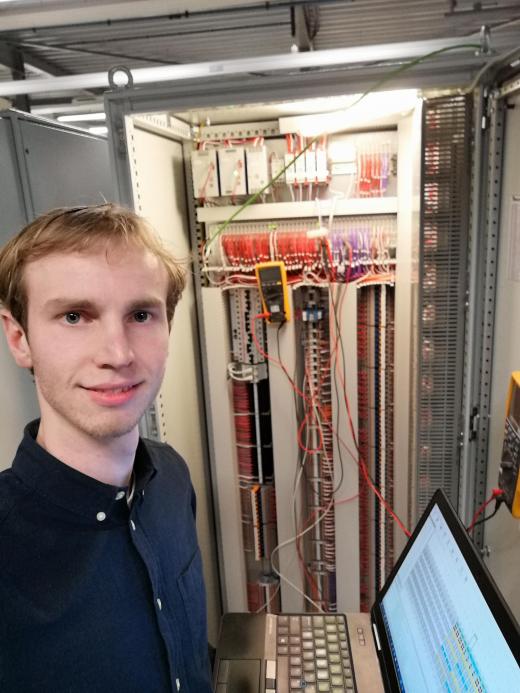 At Alewijnse, we not only connect people and technology, but we also connect colleagues with each other and with their passions. Would you like to be part of the Alewijnse team? Check out our vacancies or send us an open application.