Software Engineer - PLC / SCADA
In expansion of our service team, where the team famously contributes to solving technically complex systems, a position is open for a professional to work on several PLC and SCADA systems! Read more about what you will get and will do.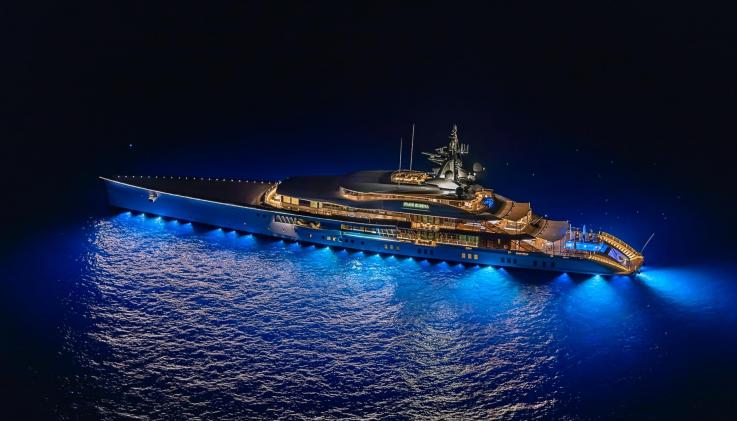 Vocational Education
32-40 hours
the Netherlands - Zuid-Holland
Professional
Service and Commissioning
As a Software Engineer…
The team is involved in the conceiving, creating and implementing of automation solutions.
The tasks:
Advising the client;
Troubleshooting malfunctions;
Commissioning and modifying various PLC systems;
Programming within the SCADA package.

You will also work on testing the applications both in office and on location, for example alarm-, monitoring-, power management- and control systems op board of superyachts, dredgers and naval vessels, among others.
What this requires…
With some experience under your belt as a software engineer (with interfaces to PLC and SCADA systems), you are also able to broaden the knowledge of others.
MBO electrical engineering and/or industrial automation and/or software engineering;
Communication skills in Dutch and English;
Willingness to travel (you can, if you like, also go abroad for assignments).
Getting started at Alewijnse…
Alewijnse is an innovative and passionate company. We strive to get a little better every day. With over 130 years of experience, we have a vast amount of knowledge. We like to use our experience to continuously realize the best solutions for our company, our colleagues and our customers. This makes us a strong technology partner for customers and a commitment employer for you
Would you like to know more about working at Alewijnse? Read the stories of your future colleagues
here
.
For this you get…
One good turns deserves another, so there are several conditions you will get for this role.
Salary €3.400 - €4.750 per month;
Personal education and training opportunities;
Opportunities to grow as a professional;
CLA Metaal en Techniek;
Pension PMT;
31 vacantion days;
Laptop.


WeConnect forms our basis for continuous improvement. A number of extras en benefits you can enjoy include our sports committee, staff association, referral bonusses, our own webshop and much more!
Let's Connect! Respond now and we'll talk soon!