Join Alewijnse at SMM and take a major step towards a sustainable future
Systems integrator Alewijnse will be presenting sustainable technology of the future in a changing maritime world at SMM taking place in Hamburg from 6 to 9 September 2022.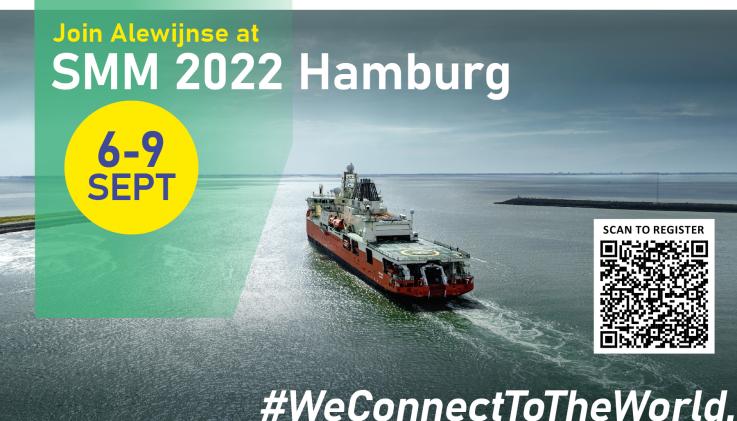 Energy conversion and electric propulsion are the key to a more clean future.
Alewijnse will be at stand 703 in Hall B7 in the NMT Holland pavilion. As part of the theme #WeConnectToTheWorld, the company will introduce the latest trends in electrical engineering and automation that are vital to our maritime ecosystem: digital transformation, climate change and the maritime energy transition.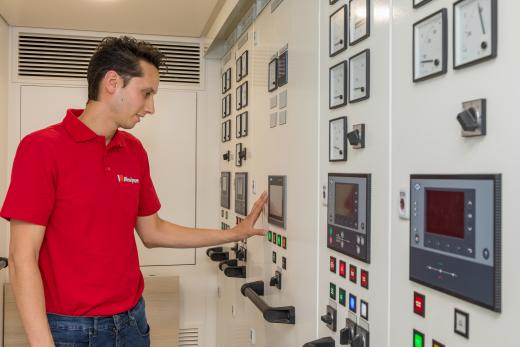 Vision for a sustainable world
The maritime sector is an international industry in flux. Challenges such as climate change and globalization are having a significant impact, and new technologies, changes in the way we work and other developments are following each other in rapid succession. As a systems integrator, Alewijnse likes to work with customers and partners who share the same vision for a sustainable world. Together we can combine our knowledge and step into the future so that shipbuilders, owners and crew can reap the benefits of the latest high-end systems and techniques.  
"The demand for environmentally friendly products and energy efficiency requires smart solutions to reduce CO₂ footprints and increase overall equipment effectiveness (OEE)," says Mischa Habermehl, solutions manager hybrid at Alewijnse. "Energy conversion and electric propulsion are the key to a more clean future."
"We work closely with established partners such as Ingeteam, bringing together our skills and capabilities to offer integrated high-efficiency hybrid and electric propulsion systems, energy storage systems, electric motors and frequency drives. In all these, digitalization and future technical developments have an important role to play. Together, we can offer state of the art technology, tailor-made for all kinds of projects in the maritime industry."
Interactive simulator to bring hybrid solutions to life
Visitors to the SMM exhibition will have the opportunity to experience these innovative sustainable technologies by virtually boarding a diesel-electric vessel equipped with a DP2 hybrid battery pack. This offers a reserve energy stream for dynamic positioning, without the need to add an additional generator. The result is considerable fuel savings and reductions in CO₂ emissions. Visitors will be able to control the equipment themselves and experience this application in a realistic simulated environment.
Optimal service
Would you like to know more about our innovative, sustainable and qualitative solutions for the future? Then why not take some time to find out more about the servicing and maintenance services that we offer for electrical and automation solutions for every life cycle phase of a ship or installation. Our multidisciplinary service teams can switch immediately between preventive and corrective maintenance. With our in-depth knowledge and expertise in automation and electrical installations, we can ensure that vessels and installations will be operational again as soon as possible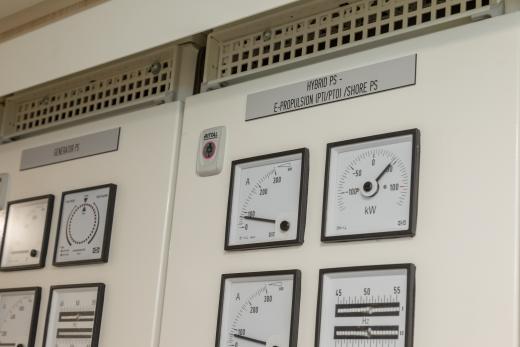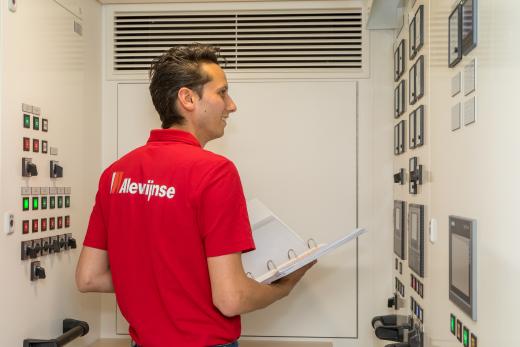 Come aboard
At Alewijnse we believe that the best results are accomplished together. That's why we like to work with partners to combine our knowledge and expertise. But it is also the talents of our employees, combined with those of others, that lies at the heart of our innovation. Would you like to get a taste of the dynamics of our company? Then get your chance and come aboard Alewijnse, to work together to build a future in which both technology and talent are used to their full potential.
We hope to see you at the Alewijnse booth 703. You can also contact us personally during the NMT networking reception on Wednesday 7  September and the NMT Innovation Tours and SMM Job Route during the fair.
Service