Systems integrator Alewijnse has successfully delivered a luxury audio/video system on board the aluminium motor yacht Phi.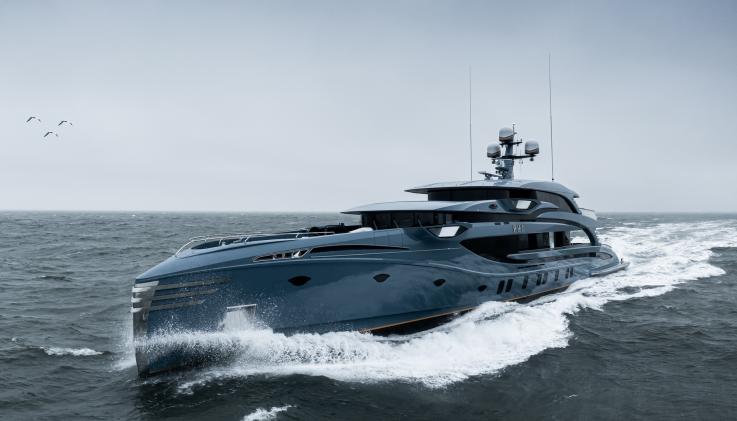 The 58.5m / 192ft Phi is the world's longest motoryacht in the sub-500 GT category. The yacht is accompanied by a 36-meter shadow yacht for additional crew and storage.
Royal Huisman has chosen Alewijnse as its partner for the audio/video systems because of theirs years of successful collaboration. Robert Klaassen, solution manager AVIT at Alewijnse: "Our flexibility, customer focus and reliability are particularly appreciated. We have a lot of personal contact and we think along as a partner and advisor in the integration of new technologies on board."
Robert describes Alewijnse as a one-stop shop for the yacht industry: "We have everything in-house: from design to e-installation, from automation to AV/IT. Any system that has a cord attached to it, we deliver. There are very few companies that can do that."
All parties are very pleased with the end result of the on-board audio/video systems. Owner's Representative Guy Booth summarises: "The 'Keep It Simple' school of thought governs the whole product development process. The entertainment system, for example, relies on equipment that can be easily replaced and a simple, user-friendly iPad interface.
In the owners' experience, entertainment systems on yachts are too complicated. For them it's not a question of cost, but one of reliability, value for money and ease of use. We utilise off-the-shelf components that are readily available without having to call in a specialist technician, but the quality of experience for the user is exactly the same."
Service