Introduction of next generation audio/video and alarm monitoring solutions
At METS 2021 Alewijnse will be introducing to the public for the first time the latest versions of its widely used AV entertainment system and its new Alarm, Monitoring and Control System (AMCS).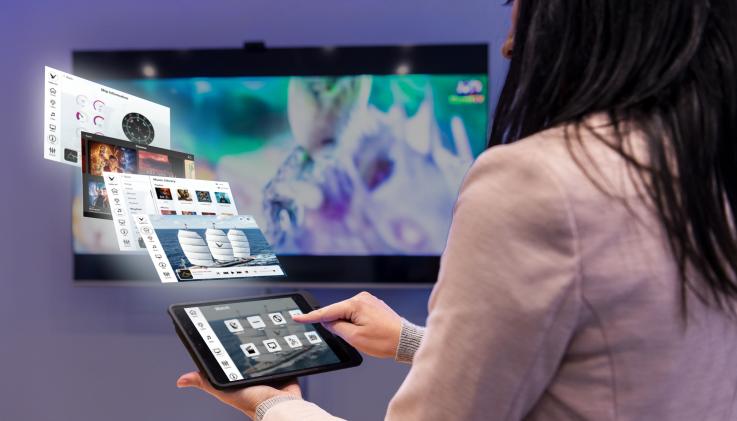 To find out more about Alewijnse and its latest products, visit stand (07.519) in the SuperYacht Pavilion at the METSTRADE Show (16-18 November) at RAI in Amsterdam.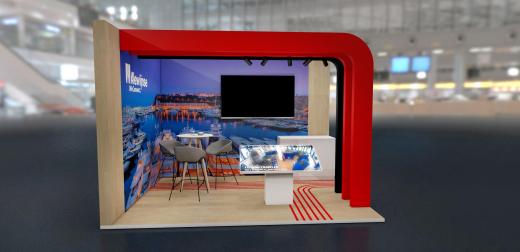 Innovative entertainment and alarm, monitoring and control solutions
At METS 2021 Alewijnse will be presenting to the public for the first time a sneak preview of the latest versions of its widely used AV entertainment system. Alewijnse's AV Entertainment suite now includes the new and innovative Alewijnse Movie On Demand (ALMOD) system together with a next generation Graphical User Interface (GUI) created using Crestron's CH5 development platform. Also being presented for the first time will be its new Alarm, Monitoring and Control System (AMCS). The new AMCS takes full advantage of the latest advances in hardware to deliver systems that set new standards of speed, reliability and versatility.
ALMOD / GUI
As a leader in the development and implementation of integrated audio video solutions for both superyachts and working vessels, Alewijnse continually monitors the latest advances coming out of its technology partners. By taking the best and most relevant to its customers and applying them to its systems it ensures that its products remain at the cutting edge of reliability and functionality. 
Examples of this include, for the ALMOD; a host of new features including instant media synchronisation, seamless integration with the Alewijnse AV system and the versatility that comes with a fully independent platform. The new GUI is faster and more fluent, even easier to navigate and highly customisable with multiple themes, backgrounds, micro animations and more.
Alewijnse's AV/IT solutions can be adapted and customised to meet the needs of any vessel type and can be found on the most luxurious superyachts as well as commercial vessels of all types.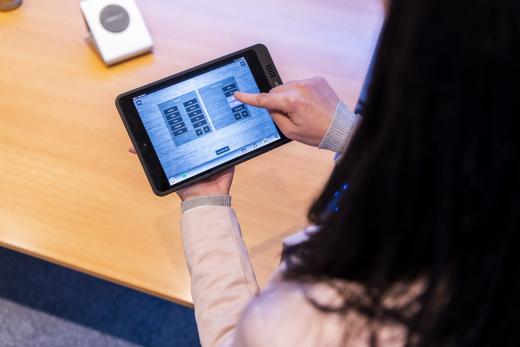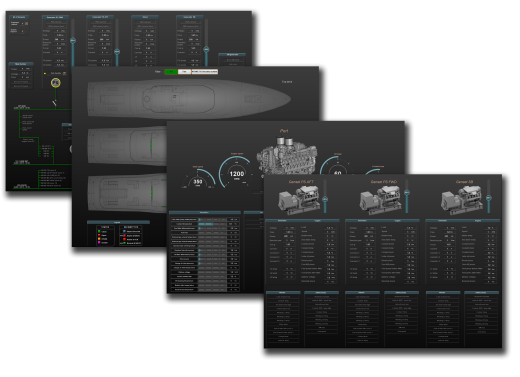 AMCS
Alewijnse is now building its next generation of AMCS in anticipation of the current Siemens PLC series reaching its end of life. Siemens latest SIMATIC S-7 1500 PLCs together with an all-new, next generation, graphical user interface that is faster and more fluent, will make the AMCS even easier to navigate and highly customizable. Customers will benefit from hardware that is more powerful yet takes up less space and is more flexible thanks to the decentralized control modules. Redundant and non-redundant control units can also be combined within systems to ensure that any required level of fault tolerance can be delivered and the systems also use the latest programming software.
Users benefit from the most reliable and flexible systems yet, that are also ideal for marine environments and which use components that are supported by a worldwide service network. In-house Alewijnse solutions such as security systems, hybrid control systems, tank measurement systems, dredge control systems and many more can be integrated seamlessly into the overall AMCS, and once installed, other modules and additional functionality can be easily added in the future.
Flexible & adaptable
From standalone products to integrated platform management systems, Alewijnse has electrical solutions for every type and size of vessel that feature the latest in PLC-based architecture as well as state-of-the-art, intuitive graphical user interfaces and a wide range of other features. As a leading systems integrator, it designs and installs made-to-measure systems that can be interfaced with third-party suppliers and protocols, as well as seamlessly with other Alewijnse systems.
Book your free ticket via: https://registration.gesevent.com/survey/3uewc1awszy59/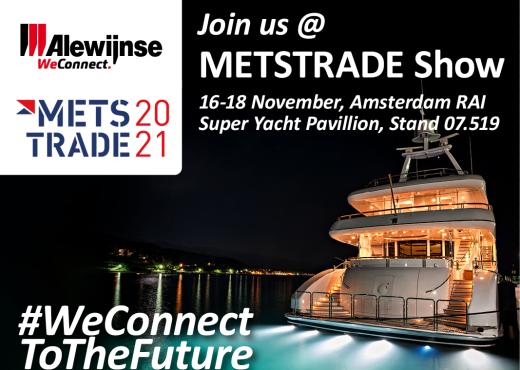 Service