Alewijnse presents technology of the future at Maritime Industry 2022
Systems integrator Alewijnse will present technology of the future in a changing maritime world during Maritime Industry, from 17 to 19 May 2022 in Evenementenhal Gorinchem.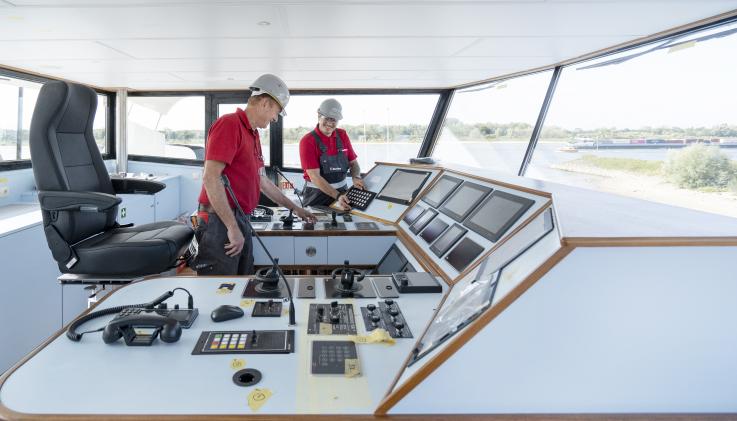 Reaping the benefits of the best systems and techniques
Within the theme #WeConnectToTheFuture, the company will introduce the latest trends in electrical engineering and automation within the themes that are vital to our maritime ecosystem: smart shipping, digitalisation and energy transition.
The maritime sector is an international industry in motion. New technologies, developments and areas of work follow each other in rapid succession. As a systems integrator, Alewijnse likes to work together with customers and partners to combine our knowledge and to jointly taking steps into the future, so shipbuilders, owners and crew can reap the benefits of the best systems and techniques.
Simulations en digital twins
One of the latest applications that Alewijnse has developed together with clients and partners, are simulations and digital twins, which are revolutionising the manufacturing industry. The technology is there, and its development in the maritime field is in progress. Alewijnse and Tree C are leading the way by jointly offering new 3D digital twin applications that can simulate specific mission equipment of vessels in their working environment in a physically correct way. This brings a wide range of benefits, such as the ability to design and test systems in a more efficient way, optimising training in a physical correct 3D environment, and offering the best remote service. This results in the performance of systems improving tremendously and customers making substantial savings in both time and costs.
Laser light through optical fibers
Together with Fibr8, Alewijnse is bringing the latest lighting technology to the maritime industry. By sending laser light through super-thin and flexible optical fibers, Alewijnse and Fibr8 can create a powerful interplay of light along the exterior lines and superstructures. Extremely sleek and subtle, the fibers create the most spectacular light effects. It is the latest technology with endless possibilities for the future.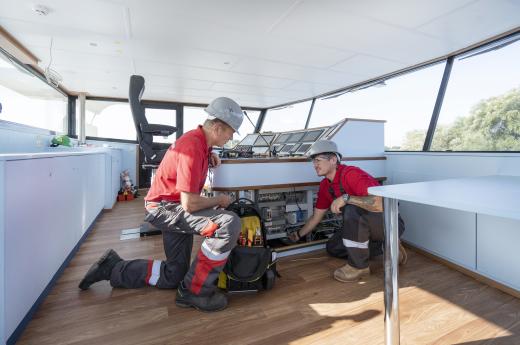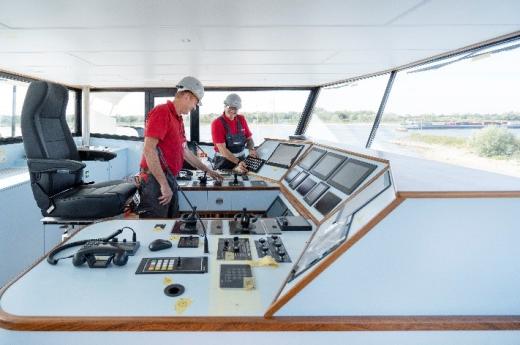 Energy conversion
With Ingeteam, specialist in power conversion, Alewijnse takes a major step forward towards a sustainable future. Both companies share the same vision for a sustainable world and will work closely together in offering energy efficient hybrid and electric propulsion systems, energy storage systems, electric motors and frequency drives. In these, digitalization and future technical developments will play an important role. Together, the companies will offer state of the art technology for all kinds of projects in the maritime industry.
Autonomous shipping
Technology and services company SEAFAR is a pioneer in semi-autonomous shipping. Their captains direct ships remotely from a control room. They steer up to three ships at a time, 80% goes autonomous, with only a few crew remaining on board. These are unique techniques for inland navigation that, by combining different elements, form an efficient whole. To advance its plans, SEAFAR is joining forces with Alewijnse to take steps towards the development of innovative systems that will connect with electrical equipment on board to enable remote maintenance and other interventions direct from the control centers. In this way the two companies will make the maritime industry #SEAFAReady! for the future.
Want to know more on autonomous shipping? On Thursday 19 May from 16:30 to 17:15, you can join the SMASH! knowledge session 'Will the best steersman really be on shore?' where Alewijnse, Seafar, Kotug and Shipping Technology will discuss the future of autonomous shipping, to see what advantages this technology could have for shipping operators in the short and medium term.
NextLevel
We hope to see you at stand F208 of SMASH!, where you will find everything regarding the future of the maritime sector. Furthermore, enjoy an exceptional hospitality experience at Next Level thanks to a food court where the tastiest snacks are available.
More information, including free registration, can be found on our website:
Service