Alewijnse electrifies OceanXplorer for sustainable ocean exploration
A remarkable vessel transformed by Alewijnse's expertise in maritime integration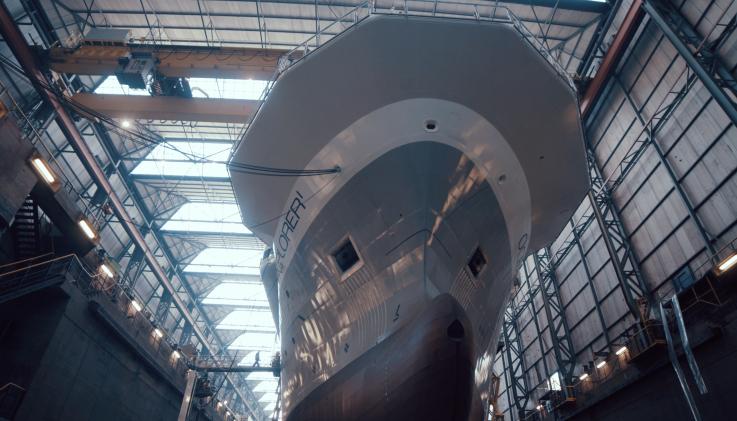 Electrical systems integrator Alewijnse has successfully completed the comprehensive electrical refit of the privately-owned research vessel OceanXplorer at the Damen Shiprepair Rotterdam shipyard. Owned by OceanX, the expedition ship is renowned as the world's most advanced exploration and research vessel.
Non-profit organisation OceanX aims to scientifically study and explore the ecosystems of the world's oceans using the newly-refitted OceanXplorer, with the aim of protecting and preserving vulnerable ocean environments. The ship is fully equipped with two submersibles, instruments for conductivity, temperature & depth (CTD) measurements and sample collection, and a remote operating vehicle for filming underwater and taking samples from the seabed. Onboard, there are also laboratories and a complete film set for live broadcasts of new discoveries, including those for the BBC.
Pioneering in maritime technology
Alewijnse, specialists in electrical system integration and automation, played a crucial role in installing the high-tech systems on board the OceanXplorer. One of the highlights was the far sounder, essential for iceberg detection during operations in polar regions. Other stand-out features include advanced underwater lighting systems, an alarm and monitoring system, and installations for telephone communication between the ship and submarines.
Alewijnse also successfully integrated innovative lighting control and light temperature regulation systems for filming purposes, as well as an ECDIS (Electronic Chart Display and Information System). To support these systems, a comprehensive network of approximately 240 km of cabling was installed on board.
Joachim Kieft, project manager at Damen, reflects on a successful collaboration: "Alewijnse has excelled in installing the best high-tech systems on board. I am convinced that not many system integrators can achieve such results."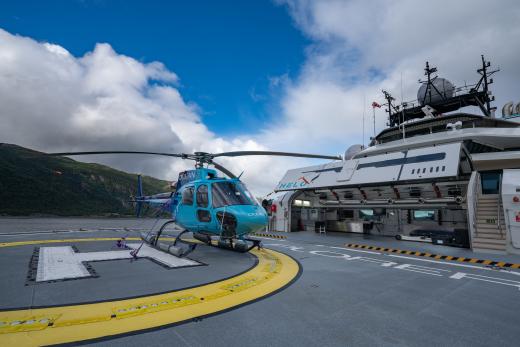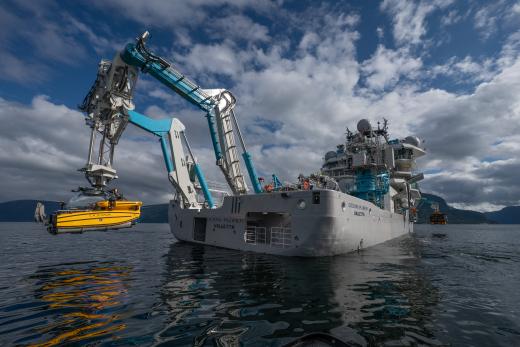 Expertise in maritime integration
Alewijnse technical project manager Erik van de Kamp explains that Alewijnse's services and systems are particularly suitable for a vessel like the OceanXplorer: "Our greatest strength lies in installing complex systems and integrating all the equipment on board. We have interconnected various complex systems for science, film, AV-IT (Audio, Visual, and Information Technology), and data networking. We have also transformed lighting design into a functional lighting control system.
Additionally, we have completely renovated the accommodation and performed various maintenance works. Alewijnse stands out in all these aspects. Many competitors can provide an engineering package, but they struggle with the translation into an actual installation."
Three vessel types in one
Joachim Kieft continues; "It was a complex, specialised project because the OceanXplorer combines characteristics of an offshore vessel, a scientific research vessel, and an eco-tourism cruise ship. Damen and Alewijnse collectively possess extensive experience with all three vessel types. Therefore, we had complete confidence that Alewijnse would successfully overcome the challenges posed by the OceanXplorer."
A challenging project in maritime technology
Erik van de Kamp adds, "For Alewijnse, it began as a minor refit in 2018 and we did not initially realize the scale of the project that we were about to undertake. It gradually grew into an enormous undertaking  in three phases, finally completed in the summer of 2023. The unexpected changes and the expanding scope presented the biggest challenges. We had to quickly engage the right people and a complex project like the OceanXplorer is not something we encounter every day. It certainly brought its share of challenges. Nevertheless, through excellent collaboration with Damen Shipyards and OceanX, we have delivered a fantastic project."
A vessel that inspires
"What I personally find remarkable," Erik van de Kamp continues, "is that the OceanXplorer is a vessel that inspires. We had extensive communication with the production team, and we had to account for an existing vessel. The outcome has been overwhelmingly positive, and I take pride in the project and the accomplishments of the Alewijnse team."
"I find it gratifying that I could contribute my energy to the OceanXplorer," Erik concludes. "It feels good to have played a part in addressing today's climate challenges."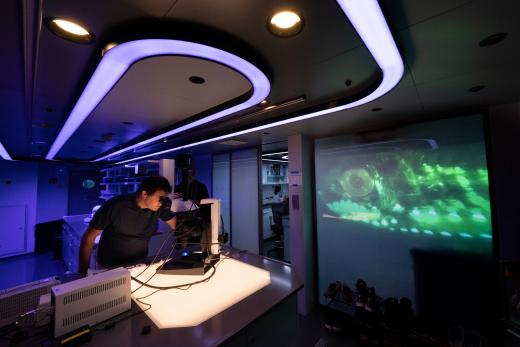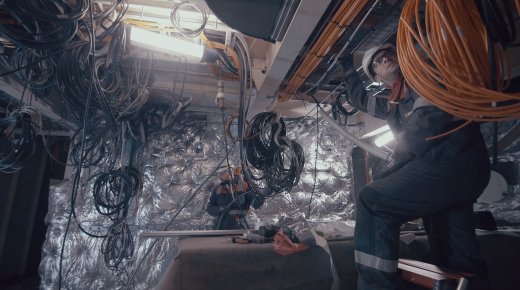 Service