Alewijnse completes electrical project on fifth Damen CombiFreighter 3850
Alewijnse has completed its fifth Damen CombiFreighter 3850 project at the Damen Yichang Shipyard in China. The scope of the works included the delivery of equipment and materials, supervision of the installation and commissioning.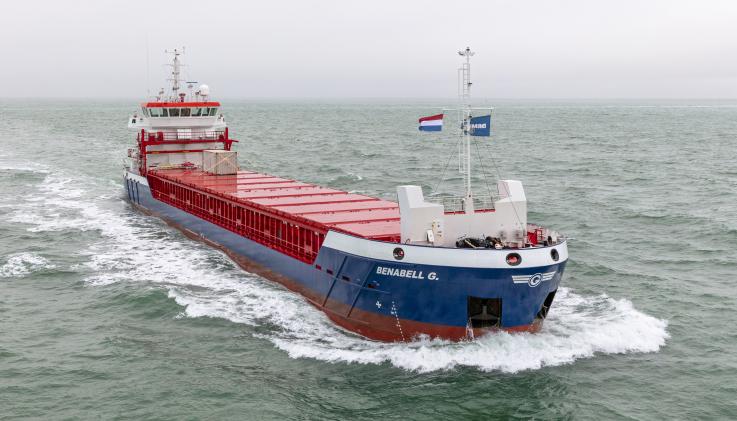 Up to 19 vessels will be delivered by 2024
Work began on the vessel in October 2021 and following successful sea trials in Shanghai last week it will be handed over to its owner Blue Fin Shipping. Thereafter, one CombiFreighter 3850 will be delivered each month over the next two years until up to 19 vessels have been completed for various clients.
New standards in short sea shipping
Alewijnse is responsible for the engineering, delivery of the materials and equipment, supervision of the installation and commissioning of the majority of the electrical systems. These include the work related to power distribution, fire protection, communications and others. It also built the switchboards. Supply chain issues plus the strict COVID restrictions in China have presented challenges, however Alewijnse has used local labour wherever possible and minimised travel.
The 90-metre CombiFreighter 3850 is designed to carry a wide range of goods and commodities including steel, wood, pulp and fertiliser. The vessels are setting new standards in short sea shipping for economic and ecological performance.
More information can be found on the Damen website:
https://products.damen.com/en/ranges/combi-freighter/combi-freighter-38…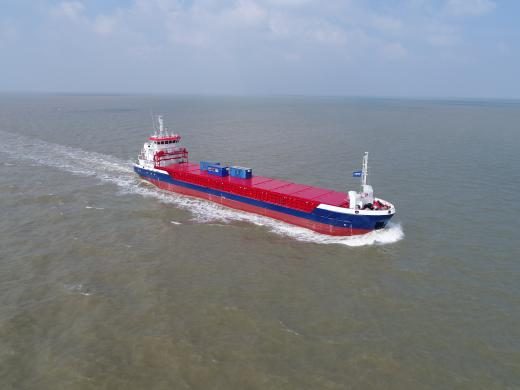 Service