Alewijnse completes another high-quality TSHD project
We are proud on the Alewijnse team that successfully completed the engineering, installation and commissioning of the electrical installation in close concert of Royal IHC aboard the hopper dredger TEUNIS HUIBERTUS.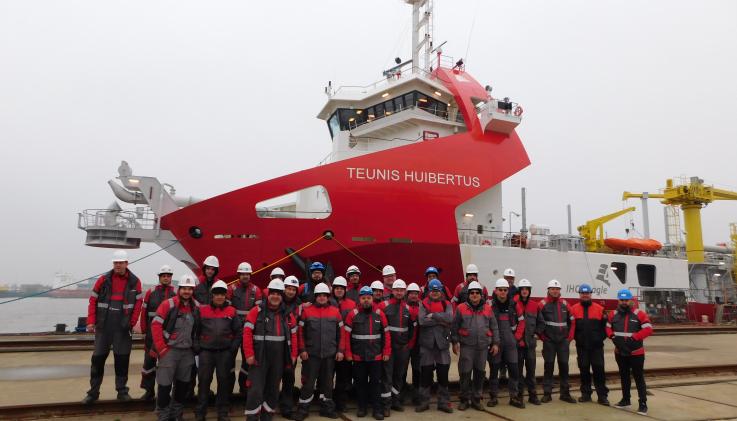 Another successful project for Royal IHC, underlining the firm relationship with the Dutch shipbuilder

"We received many positive responses on the delivered quality and cooperation from both Royal IHC and Gebr. van der Lee and the classification society,"
Alewijnse project manager Ben Bonte
The Beagle® 4 is the latest dredger to be added to the fleet of Gebr. van der Lee, enabling the company to take an important step in expanding and making its dredging equipment more sustainable for the Dutch dredging market. 
The vessel is the most energy-efficient and emission-free trailing suction hopper dredger of its kind due to several technical integrated systems, significantly reducing CO2 emissions.
With a best-in-class fuel efficiency, adequate low greenhouse gas emissions and an exhaust gas treatment to meet the IMO Tier III emission standards, the TEUNIS HUIBERTUS scores well on the environmental cost indicator, a critical success factor for winning tenders.
Service