Alewijnse and Schneider Electric join forces to address groundbreaking energy management issues
Alewijnse and Schneider Electric are joining forces to address groundbreaking Energy Management issues for their joint customers. The emphasis is on delivering insights and analysis.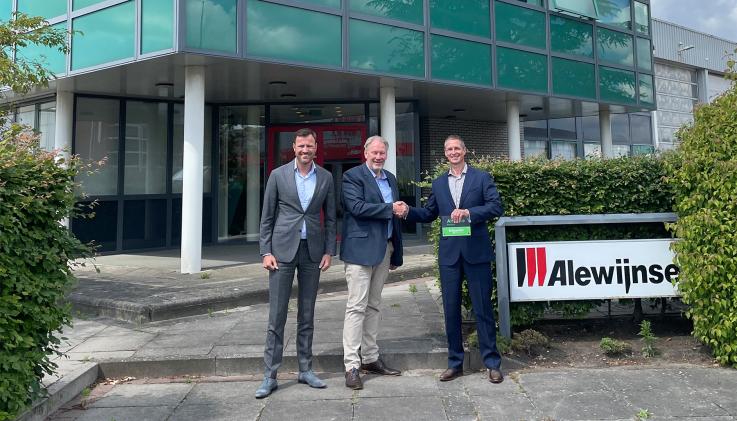 The accompanying picture shows the agreement ceremony with Kees van Doorn, Maurice Vlaming and Schneider Electric Partner account manager Marco van de Velde.
Alewijnse's goal is to create value with and for its customers and partners. We strive to develop and improve electrification and automation solutions that are innovative, sustainable and of the highest quality. We focus on making meaningful contributions to successful projects in the maritime and industrial sectors.
Service