We look forward to welcoming you on the Alewijnse stand in the NMT Holland Pavilion at SMM in Hamburg, where we will introduce the latest trends in electrical engineering and automation within the themes that are vital to our maritime ecosystem: digitalisation, climate change and maritime transition.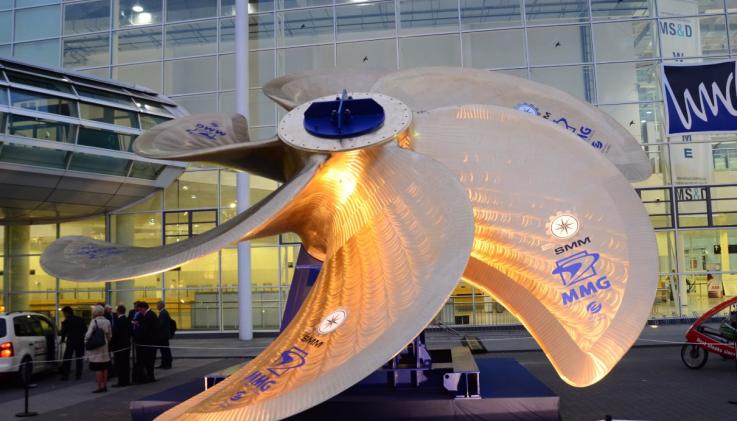 Challenges are transforming our world, with climate change and globalization having a significant impact on the maritime and industrial world. The demand for environmentally-friendly products and energy efficiency requires smart solutions to reduce CO₂ footprints and increase overall equipment effectiveness (OEE).
We think that a sustainable future of the maritime world can only be secured by working together in the supply chain. That's why we closely work together with our customers and partners to combine our knowledge and to jointly taking steps into the future so shipbuilders, owners and crew can reap the benefits of the best systems and techniques.
This combination of expertise and experience allows Alewijnse to offer customers a one-stop-shop for the engineering, supply, installation and commissioning of electrical technology, for example in the field of power conversion. Our combined experience in the most complex and advanced products will ensure that customers will get the best possible service and solution. This is unique in the maritime market.
In addition to our latest innovations in maritime technology, you can discover our service & maintenance services for electrical and automation solutions in every life cycle phase of a ship or installation. Our multidisciplinary service teams can switch immediately for preventive and corrective maintenance. Through our in-depth knowledge and expertise in automation and electrical installations, we ensure that vessels and installations will be operational again as soon as possible.
Find out more about our innovative services in the run-up to the event by following our hashtag #WeConnectToTheWorld on social media.
Register now via: https://www.smm-hamburg.com/en/infos/visitors/tickets-and-invitations
See you soon!
Service