Electrician industrial installations
To expand our team, we are looking for an enthusiastic electrician in the industrial sector. We are looking for new colleagues in the Rotterdam/Krimpen aan den IJssel region. Together with your colleagues, you will make electrical installations work perfectly again. Are you a flexible thinker and eager to learn? Then please read on.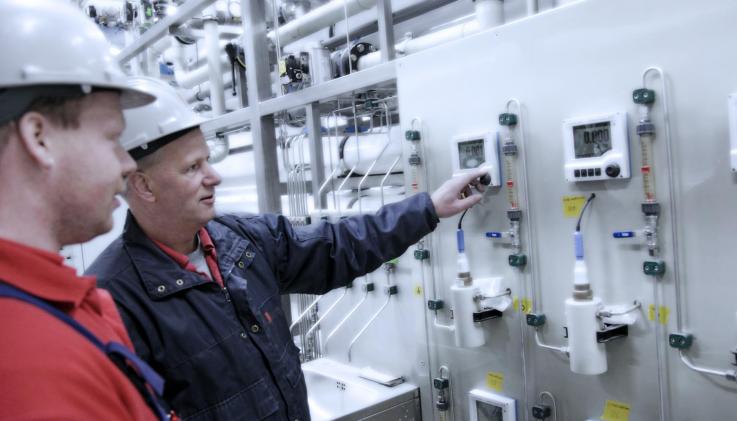 Vocational Education
32-40 hours
the Netherlands - Zuid-Holland
Professional
Installation (Technicians and Service Engineers)
What will you do as an Electrician industrial installations?
Together with a team of six (service) technicians, you will take care of the maintenance and service work on electrical and control installations at one of our major customers in the meat processing industry. Here, we are responsible for the entire installation, with no two days being the same.

Some of your duties include:
Assisting with the commissioning of installations, e.g. motors, PLCs and frequency converters;
Communicating with customers on installation-related matters;
Working together with, among others, the work preparator and the chief operator to make a success of each project;
Performing revision work.
Who are you?
An enthusiastic electrician with at least 3 years of experience in electrical engineering with industrial processes. You have a hands-on attitude and can work independently and accurately.

In addition:
You have at least a MBO diploma level 3 or 4 Electrical Engineering, Industrial Automation or similar;
You are able work independently and in a team;
You are able to read and understand drawings;
You have knowledge of applicable standards, such as NEN 1010, 3140;
You have good communication skills;
You have a driving licence.
Where will you be working?
You will be working in the Krimpen aan den IJssel/Rotterdam region and will be part of a team with other Alewijnse colleagues. You will work 40 hours per week, generally from Tuesday to Friday. You will also be expected to be available on a Saturday about once a month.

Alewijnse is an innovative and passionate company. We strive to become a little better every day. With over 130 years of experience, we have a wealth of knowledge. We enjoy using our experience to continuously realise the best solutions for our company, our colleagues and our customers. That makes us a strong technology partner for customers and a committed employer for you.

Want to know more about working at Alewijnse? Read the stories of your future colleagues here.
What to expect from us?
We encourage all colleagues to keep developing, both personally and professionally, so we can grow together. An inspiring, dynamic working environment and the many impressive projects contribute to this, as does room for your own input. Depending on your knowledge and experience, we offer a salary between €2.500 en €3.000. Furthermore, there is a good pension scheme with PMT. As for other terms of employment, we fall under the Collective Labour Agreement for the Metal and Engineering Industry.

To excel, you also need relaxation. That is why you get 25 days' holiday, plus no fewer than 13 ADV days. We also have a friendly staff association which organises regular activities.
Are you ready to come aboard? Then send us your resume and a short motivation via the application form and who knows we'll meet soon!