Panel building is a profession in itself
Wouter de Man, Panels Team Leader at Alewijnse, gives an insight into the world of designing and building switchboards and panels, which lie at the heart of the control-and-demand systems in ships and industrial environments.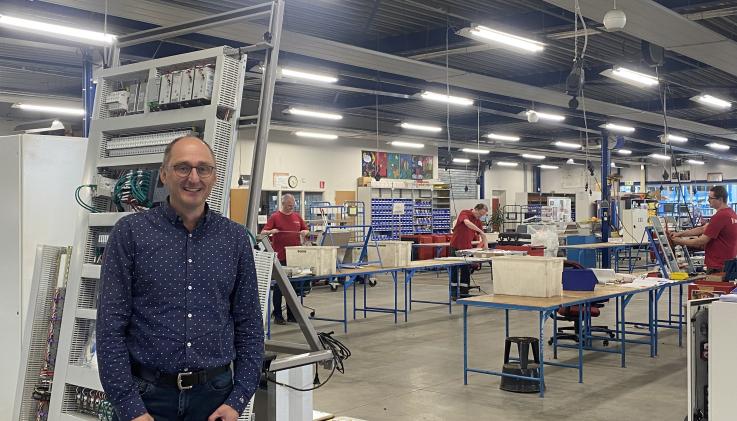 A glimpse into the world of command and control.
Insight into new techniques
Sustainable, reliable and innovative distribution systems and control cabinets are in the interest of both manufacturer and user, but how do you ensure this in practice?
Wouter de Man, Panels Team Leader at Alewijnse, gives an insight into the world of designing and building switchboards and panels, which lie at the heart of the control-and-demand systems in ships and industrial environments. He talks about new techniques such as smart wiring with EPLAN and the use of CNC machines, which together take the design and construction of control cabinets to a new, higher level and provide efficiency and cost savings for our customers.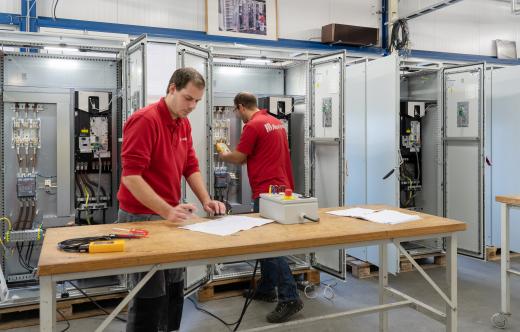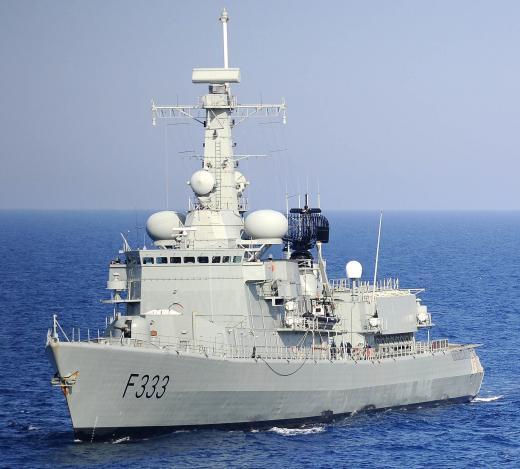 Head and shoulders above the rest for maritime projects
"We are in the panel building workshop of Alewijnse in Nijmegen, an electrical system integrator with more than 130 years of experience in electrical and automation solutions for ships and industrial environments. Systematically distributed throughout the workshop are some twenty specialists working in a concentrated manner on all kinds of low-voltage switchboards, including distribution boards, motor control centres, drive panels, consoles, control panels and I/O panels. Their professional knowledge and experience is clearly reflected in the ease with which they accurately and quickly assemble control cabinets based on detailed technical designs.
Outside, a truck arrives to transport newly built consoles that Alewijnse will install in the control room of a Portuguese naval ship being refitted at the naval base in Den Helder. This is a prestigious undertaking, even among the large and diverse range of maritime projects that Alewijnse's panel building business has completed over the years.
Like a fish in water
Wouter feels like a fish in water in the maritime environment and convincingly conveys the energy of this working environment to others. "Alewijnse panel building has been a specialist in the design, installation, connection and testing of the finest control cabinets for more than fifty years. We work on anything that floats on or is close to the sea. These can vary from large offshore rigs and new offshore wind farms to advanced naval vessels and luxury superyachts. But in addition, there is also a whole different world of machine builders that seek out our skills for quality and innovative switchgear and panels. In fact, we represent the foundations of Alewijnse, as we support both maritime and industrial projects."
International locations
"Another unique feature is that we build where are our customers are. We are internationally orientated and have our own production sites not only in the Netherlands, but also in Romania and Vietnam. This enables us to offer our customers in Europe and Asia the best possible service as well as competitive prices, short logistics lines and flexibility. Our service and maintenance are therefore also excellent. I sometimes call us a speed shop. If something burns out somewhere, you can call one number and we'll find a new solution in no time. We offer a unique concept that allows us to serve customers as quickly as possible."
The unique approach of Alewijnse
The unique approach of Alewijnse can also be found in the added value of new techniques that it brings to its panel building. Expertise and innovation are two important recurring concepts in the panel building profession, according to Wouter. "With more than 130 years of experience in shipping and panel building, we have a tremendous amount of expert knowledge, so we can work with our customers to design all types of low-voltage, cost-effective switchboards, completely brand-independent and according to the latest IEC standards 61439 and 60204.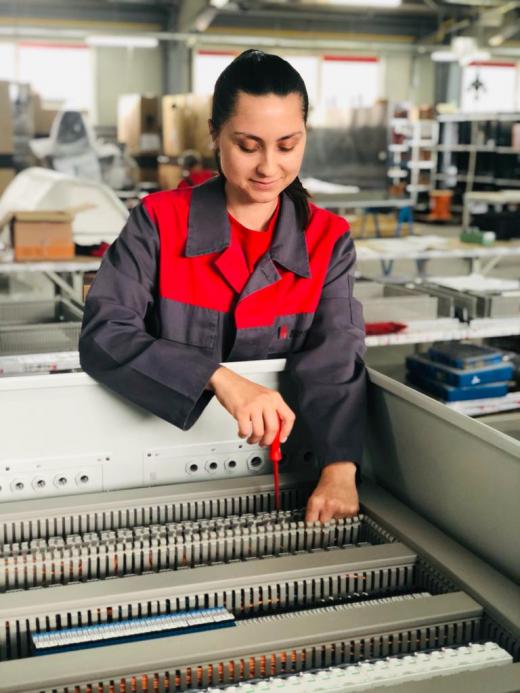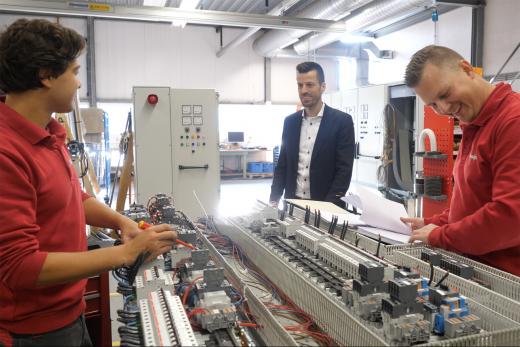 New trends
But we also closely monitor emerging new trends. For example, in the world of switchboards and consoles we are embracing the focus on sustainable energy use, efficiency and cost savings. More components are available with complex software and a further decentralization of functions that requires smaller panels for a control system.
Innovative techniques
To take full advantage of these new technologies requires a systems integrator with deep engineering knowledge and understanding of the customer's processes. With cutting-edge techniques such as smart wiring, a visual tool from EPLAN, which allows you to optimize wiring time and accuracy, and the use of efficient CNC machines, to reduce mechanical construction time by 60-70%, we are taking the design and construction of control cabinets and panels a step higher on the innovation ladder. And in doing so, we give additional added value to our customers."
Cooperation with the right partners
Alewijnse's intensive cooperation with its partners and suppliers plays an important part in achieving this level of innovation. Phoenix Contact, for example, provides advice on selecting the right components in our control systems. This includes connection technology - power supplies and automation products, for use in both the maritime and industrial segments. The strength of this manufacturer lies in its smart solutions such as push-in connection technology, QUINT POWER supplies for maximum system availability and the PLCnext control system to create optimum freedom and flexibility for the programmer.
Similarly, international market leader Rittal, brings the latest cabinet and enclosure technology. EPLAN is Alewijnse's in-house supplier for the best technical drawing programs, such as EPLAN P8 for the design of electrical schematics, and EPLAN ProPanel, which enables the visualisation in 3D of what the entire cabinet, including the components, will look like right down to the DIN-rail level. Alewijnse believes that working strategically with the right partners is the key to effectively deploying innovative products and achieving a higher level of service for its customers.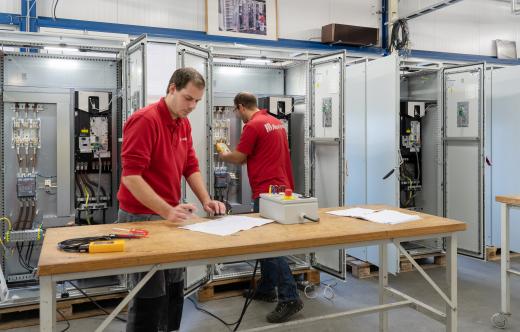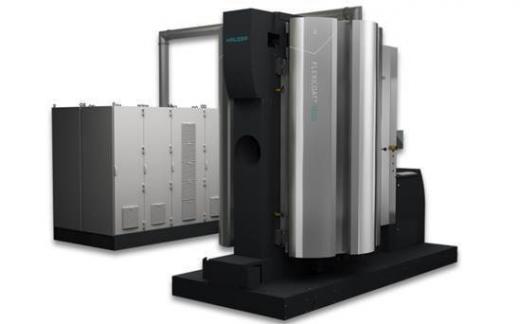 Hydrogen Technology
An interesting trend in which Alewijnse has recently become involved is the application of hydrogen technology. We are seeing this at our customer Hauzer Techno Coating in Venlo, where we doubled our turnover in the first four months of this year. Hauzer makes plasma coating machines to coat fuel cells and thus protect them against corrosion and friction. The latest development is the coating of the bipolar plates that are incorporated in such a cell. The adoption of hydrogen technology is becoming more and more widespread. By 2030, the annual global production of hydrogen-powered vehicles is expected to reach one million.
The strength of Alewijnse
As Alewijnse, we are eager to keep up with companies like Hauzer. We want to work with them to develop new trends, think along with them about the designs and bring our added value to the table when it comes to sustainability, energy consumption, innovations and new solutions. Panel building is a profession in its own right, in which we can provide optimal advice to the maritime and industrial sectors. That is the strength of Alewijnse that we offer our customers."
Key numbers
If you stack all the Alewijnse built panels on top of each other, the height would be about 230 Eiffel Towers.
If you would add up all the wiring in these panels, you can make the distance Nijmegen – Paris about 1080 take times.
In terms of copper processed in the panels, you could even build your own 5 Eifel Towers.
Service