Innovative AV over IP solutions for the maritime sector
Centrally installed platform offers endless possibilities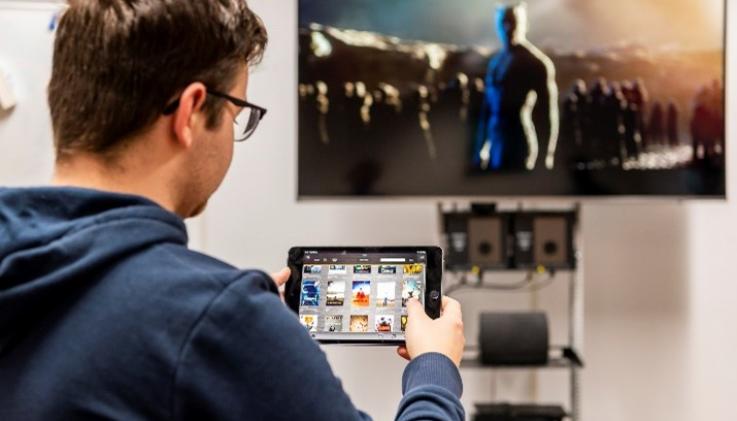 Alewijnse is introducing an innovative audio/video (AV) over internet protocol (IP) solution for the maritime sector.
By strategically combining both audio and video over IP and centralising all AV sources on one platform on board, Alewijnse has created an extremely fast, reliable and flexible system with many new possibilities. It also results in substantial savings in space, costs and maintenance.
AV over IP is the future. Robert Klaassen, solutions manager AVIT at Alewijnse, is convinced: "New technologies in the maritime sector follow each other in rapid succession. All the major audio/video suppliers are fully committed to AV over IP. Conventional AV is disappearing, especially on larger vessels, making way for an audio/video system that is fully connected to the local network on board for a high-quality and lightning-fast AV distribution."
As a leader in the development and implementation of integrated audio video solutions for both superyachts and working vessels, Alewijnse is ahead of these developments by offering an innovative AV over IP solution which integrates the on-board audio/video systems on one platform, in combination with all other on-board IT systems. The advantages are endless, such as high quality and fast audio/video distribution, lower user costs, networks that are easier to create and adapt, and much more room for innovation.
Endless possibilities
"Because we base the AV system on centrally installed hardware, we can easily expand the AV sources and functionalities," continues Klaassen. "It is also unique in that we combine both audio over IP and video over IP in an advanced way."
As a systems integrator, Alewijnse likes to work with technology partners to combine knowledge and jointly taking steps into the future, so that customers can reap the benefits of the latest high-end systems and techniques. One such partner is the leading audio/video supplier Creston, which provides the infrastructure, processors and the software platform on which we create the user interface.
Alewijnse can also be creative with the AV sources. Whereas previously dedicated AV equipment was needed in each cabin, leading to an Apple TV, Chromecast and movie on demand player in anything up to 20 or more cabins, it is now possible to provide content to all the rooms necessary with half the sources. As part of the process, our innovative prioritization system assigns preferences to guests, crew and staff. In this way, Alewijnse creates an optimal effect with far fewer AV sources.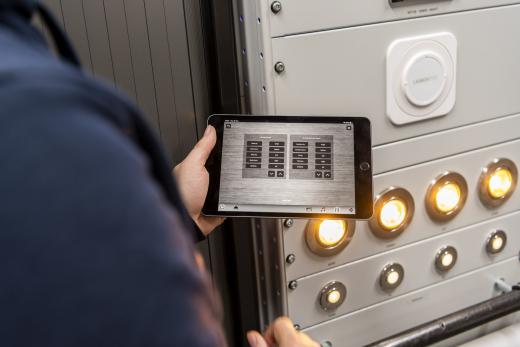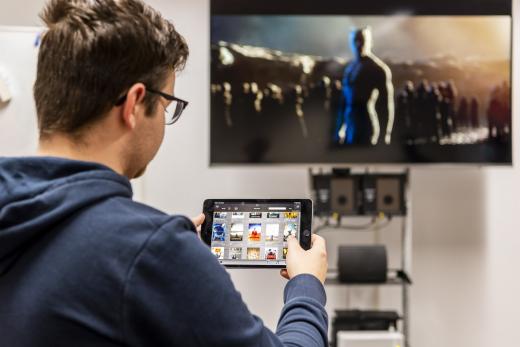 Savings in costs and maintenance
By both centralising all AV hardware and prioritising the content, ship owners can save a lot in space, weight, cost and maintenance. Robert: "You don't have to buy so much hardware, cabling and licenses and you only need cooling for the central room. This not only saves costs in materials and hours, but also in the ship's total weight. That is especially important with sailing vessels.
Managing the systems is also much easier from one central location. The system is more stable and requires less maintenance. "When servicing and updates are needed, the AV specialist or ETO no longer has to go all over the ship, nor disturb the guests. All the updating and testing takes place at one location. That saves a lot of time and money and is very convenient for the users."
User-friendly
According to Robert, user-friendliness is a hot topic in the yachting industry. "Customers are asking more and more for user-friendly systems. A few years ago, AV systems were much more elaborate with many features. Now crew and owners are asking for simple systems that guests on board can understand immediately and where it doesn't take time to figure out how it works.
"Our new AV system is a source of entertainment and comfort," Robert summarizes. "Any audio or video signal that comes in, we can pick it up anywhere. Whether it's a movie theatre on the sundeck or a big party with a DJ. We can stream through any speaker or screen on board."
A future full of possibilities
Robert outlines a future full of AV possibilities. "A next step is the new Alewijnse movie on demand (ALMOD) system, where yacht owners have full access to entertainment during ocean crossings. Once back in a port, they can then connect to the Internet via a cable or 5G network on land or from the port."
The ALMOD is offered in combination with the new Graphical User Interface (GUI), both innovative systems within Alewijnse's AV entertainment portfolio and developed based on own HTML-5 platform.
The ALMOD also has a host of new features including instant media synchronisation, seamless integration with the Alewijnse AV system and the versatility that comes with a fully independent platform. The new GUI is faster and more fluent, even easier to navigate and highly customisable with multiple themes, backgrounds, micro animations and more.
Alewijnse's AV/IT solutions can be adapted and customised to meet the needs of any vessel type and can be found on the most luxurious superyachts as well as commercial vessels of all types.
"That's the best solution for now," concludes Klaassen, "but I see a future where we can offer audio/video anywhere in the world via the Internet. That is what we are 100% committed to."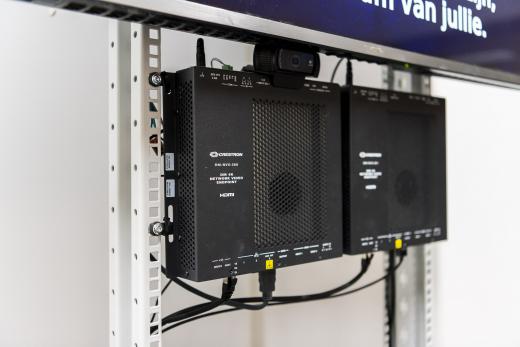 Service