Alewijnse Suction Tube System (ASTS)
The Alewijnse suction tube system (ASTS) is an automated system for measuring, calculating and monitoring a hopper dredger's suction tube position.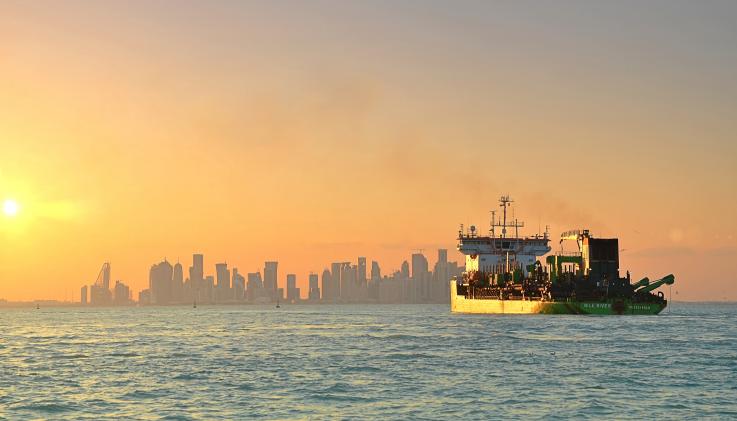 A uniquely reliable and precise system, it uses two independent processes to measure the suction tube position simultaneously.
Using robust, waterproof sensors, the ASTS measures several critical variables:
Paid-out wire length from the winches  
Horizontal & vertical angles  
Gantry positions  
Swell compensator position 
Based on these measurements, the ASTS calculates and visualises a number of important outputs, enabling maximum production efficiency and safety with the lowest possible environmental impact. These are:
Sction tube angles  
Drag head position  
Tide correction  
Anti-collision (distance from suction tube to hull)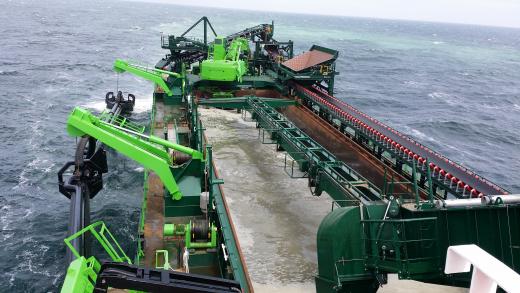 To enable further loading and backfill production optimisation, the capabilities of the ASTS can be extended using an advanced control function; the automatic suction tube controller (ASTC). This regulates:
Depth Control  
Swell Compensator Control  
Intermediate Angle Control  
Ground Angle Control  
Lateral Control  
Silt Control 
Downloads
.
Alewijnse brochure Automation Solutions Dredging
(pdf, 2 MB)
Service