One thing is certain: the "best" solution for an Energy Transition does not exist, or not yet. For the built environment, utilities and industry, every effort must be made in the coming years to produce energy more sustainably and to become less dependent on fossil fuels.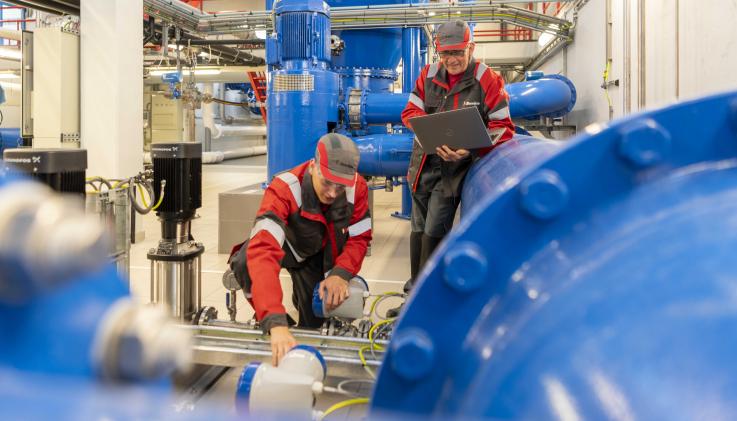 Energy managment minimizes problems within electrical installations, reduces risks, improves efficiency and ensures safety
At the same time, more and more technical solutions, new sustainably generated energy sources and energy storage systems are becoming available. The influence of government/politics, subsidies and the media on future developments is considerable and unfortunately not predictable. As a result, some good ideas will have little chance of success and others will boom.
Without clear and predictable government policy, it is impossible to say for sure what the best and affordable sustainable strategy will be. What we do know for certain is that energy management reduces costs and carbon footprint and increases efficiency. In the process, you also meet legal requirements right away and manage risks better.
Alewijnse is constantly researching the opportunities and feasibility of different and new technical solutions to best advise you. To gather knowledge, we visit trade fairs and lectures on these topics and work with various research institutes and suppliers. In addition, we engage with our customers to hear from you what your experiences are and what you think are the best solutions for now and in the future, and especially why. We learn from this every day.
We invite you to enter into an exploratory discussion with us without obligation. Together we can explore what is relevant for your situation and what a possible investment will bring you both financially and reputationally.Bovenkant formulier
Downloads
.
White paper - Energy management
(pdf, 1 MB)
Service