Amels 60 Superyachts Series
Partner in systems integration in building superyachts.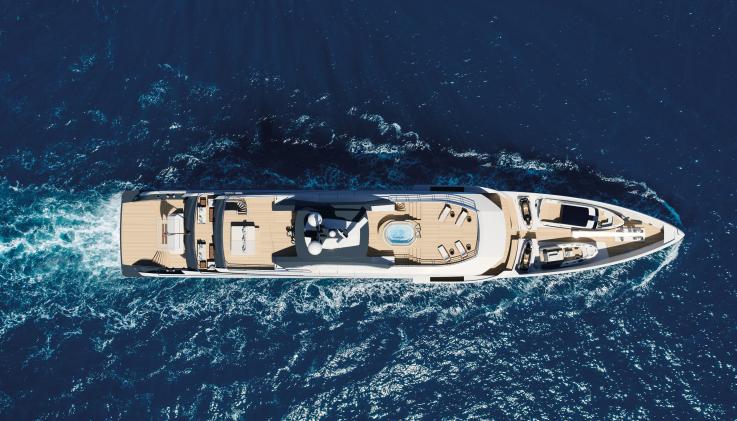 Alewijnse signed two contracts with Damen Yachting to provide the complete electrical, Nav-Com and AV-IT systems installation on all four AMELS 60 superyachts. 
In the role of all-round electrical systems integrator, Alewijnse has a well-established relationship with AMELS and Damen Yachting, having worked on multiple projects in the past. As such, the company's design and installation engineers form a valuable part of the superyacht-building team at the Damen Yachting yard in Vlissingen, the Netherlands.
In particular, the knowledge built up by Alewijnse on its work on the first two AMELS 60 superyachts put it in a prime position to deliver excellent systems integration on the third and fourth vessels in this range of AMELS Limited Editions superyacht.
A streamlined process
"Just as with the first two AMELS 60 superyachts, we will providing the comprehensive package of electrical installation and systems integration," says Dick Breure, Alewijnse sales manager. "This includes the Integrated Bridge System, Audio-Video systems and IT network as well as the hybrid propulsion system."
As current projects demonstrate, this experience is resulting in streamlined and efficient work procedures. Alewijnse has completed the majority of the engineering work for the first two vessels, in what is a cooperative process with the Damen Yachting team.
"It is also a process that calls for flexibility," says Dick Breure, highlighting that while the AMELS 60 range of superyachts are built in series, they are still customizable to owner demands. "Yes, the major equipment like generators and switchboards are the same, but the systems that are closer to the owner are more flexible. To this end, we will be using the lessons learnt from the first two vessels on the second two vessels."
Ability to adapt
Alewijnse's ability to adapt is perhaps best shown by the way it has adjusted to the challenges posed by working during the coronavirus pandemic. "We are currently working on several projects at the AMELS yard – all the time following the coronavirus prevention guidelines that are in place. We are very proud of everyone working on site. These conditions demand a lot, but projects are still on schedule. They have my compliments for that."
For more information about these yachts, check out Damen Yachting.
Service