Alewijnse successfully completed the first of four quality inspections on board of a Beagle®
The 87-meter-long Beagle® can execute an extensive range of dredging operations.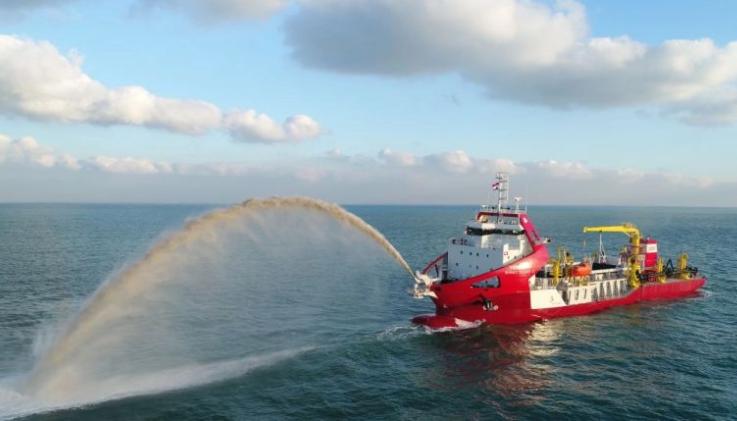 The quality inspection was part of our work on the trailing suction hopper dredger (TSHD). We expect to complete this project in the spring of 2023.
The collaboration between the team on board and our Quality, Environment, Safety and Health (QESH) team is continuous, not only during the inspection week. We stay connected to each other related to all matters on board, so that we can deliver a good quality product to our customer.
"With the support and dedication of everyone involved in the project, we can surely deliver the Alewijnse standard time after time,"
says Iulian Cardon, responsible for Quality Control at Alewijnse Marine Galaţi.
Service