Technical Project Manager
Are you ready to set up the engineering planning for our maritime projects? And would you like to coach the engineering project team? Then please read on!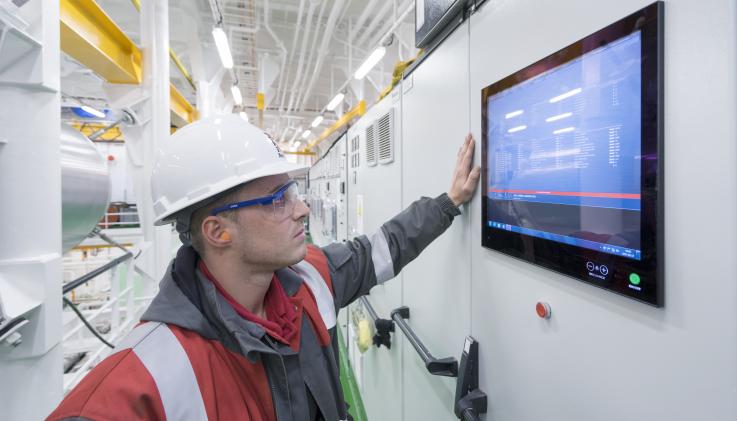 Bachelor
40 hours
the Netherlands - Zuid-Holland
Professional
Project Management
What will you do as Technical Project Manager?
You will focus on the technical planning and solutions. You are the technical reference point for the project manager and other internal stakeholders, but also for external stakeholders, such as customers and suppliers. Together with a team of engineers, you make an important contribution to our maritime projects.

In addition:
You are involved in the sales process and estimate the required engineering hours for both tender processes and assignments;
You lead, develop, motivate and coach the engineering project team (non-hierarchical function);
You set up the engineering planning with deliverables for the team;
You proactively monitor progress and actively manage deviations.
Who are you?
A lead engineer with focus on the planning and organisation of the team. You have experience in functionally managing colleagues and can work independently as well as in a team.

In addition:
You completed an HBO degree Electrical Engineering
You have a broad electronic technical knowledge of Maritime systems.
Where will you be working?
We work hybrid, in your average week you'll work two days from our office in Nijmegen, the other days you'll be at our customers' location. Naturally, working from home or at one of our other Alewijnse offices is possible as well.

Alewijnse is an all-round system integrator with a wide range of solutions for both maritime and industrial clients. With great pride, we work on the most beautiful projects every day, together with, among others, the major yacht and shipbuilders of the Netherlands. Our passionate colleagues work together internationally as a team and strive to become a little better every day. That makes us unique in the market and a challenging employer for you.

Would you like to know more about working at Alewijnse? Read the stories of your future colleagues here.
What can you expect from us?
A good balance between working and relaxing. We find this very important. You will therefore get 31 days of vacation with fulltime employment. We also have a lively staff association that organises regular activities. Alewijnse applies the collective labour agreement for the metalworking industry. You will of course receive a phone and laptop from Alewijnse.

There are both horizontal and vertical career opportunities within Alewijnse. We encourage our colleagues to continue their development so that we can grow together. We do this in an inspiring, dynamic and pleasant environment with many impressive projects. Cooperation and respect for each other's input are key at Alewijnse. You will be given all the space you need to contribute to the best team performance.
Are you ready to come on board? Then send us your CV and a short motivation via the application form and who knows we will meet soon!