Teamleader Software Engineers
Managing and leading our team of software engineers in a personal way, helping your team improve every day? Then we have a great position open for you! Read more about what you will get and will do.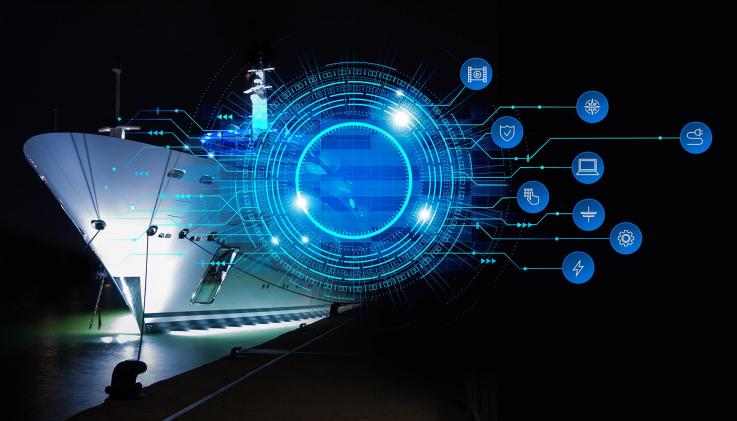 Bachelor
32-40 hours
The Netherlands
Professional
Management
As Teamleader…
The team consist of several software (system) engineers who work at the several offices and locations of Alewijnse. You yourself will mainly work at our office in Nijmegen, but if you want a day at another location or from home, that's of course possible as well.
The tasks:
Managing and further developing the team;
Contact person for our project managers and team leads from other departments, to name a few;
Eminent the standardization and securing of working methods and processes;
Setting up and overseeing of the annual operational planning.

As the team lead, you are the professional who helps your tam to improve every day and that there is a correct utilization of you department. Together with your team you strive to realise the most optimal automation system for superyachts and offshore vessels, among others.
What this requires…
If you already have some experience as a team lead, or you are ready for the next step to develop yourself further into a leadership position, a bit of gut and entrepreneurship can make you a amazing team lead.
HTS electrical engineering and/or automation engineering;
Knowledge of PLC and SCADA systems (think of Siemens, Cimplicity, Allen Bradley);
Willingness to challenge, motivate, share knowledge and help your team develop.
Getting started at Alewijnse…
Alewijnse is an innovative and passionate company. We strive to get a little better every day. With over 130 years of experience, we have a vast amount of knowledge. We like to use our experience to continuously realize the best solutions for our company, our colleagues and our customers. This makes us a strong technology partner for customers and a commitment employer for you
Would you like to know more about working at Alewijnse? Read the stories of your future colleageus
here
.
For this you get…
One good turn deserves another, so there are several conditions you will get for this role. To name some:
Salary €4.500 - €5.300 per month;
Personal education and training opportunities;
Pension PMT;
31 vacation days;
Laptop;
Phone.

WeConnect forms our basis for continuous improvement. A number of extras en benefits you can enjoy include our sports committee, staff association, referral bonusses, our own webshop and much more!
Lets Connect! Respond now and we'll talk soon!