Servicecoordinator Yachts
Are you good at maintaining relationships in the maritime sector? Are you stress-resistant and do you want to be the link between the crew on board, the yard and the subcontractors? Read on soon and claim your place in our service team!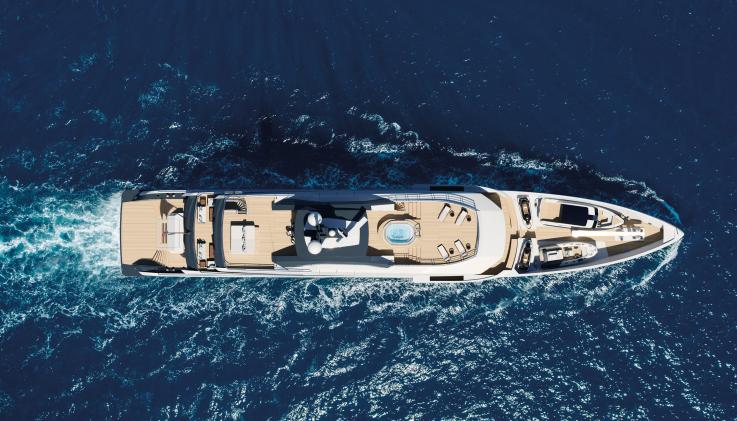 Vocational Education
40 hours
the Netherlands - Gelderland
Professional
Service and Commissioning
What will you do as a Service Coordinator?
You will ensure satisfied customers. You will manage several yachts in terms of work preparation, execution and coordination. As service coordinator, you will be part of a dynamic team of specialists responsible for the after-sales phase. You will focus specifically on the yacht segment. Besides after-sales care for new-build projects, refit projects are also carried out on existing fleet.

In addition:
You monitor the quality of the delivered (project) work;
You share your acquired customer experiences within the organisation.
Who are you?
You are a stress-resistant and social professional. You are good at organising and coordinating and know your place in the yacht segment.

In addition:
You have a completed degree in electrical engineering;
You have work experience in the maritime sector, preferably in the yacht segment.
Where will you be working?
Mainly at our office in Nijmegen. We work hybrid, so a day at home or at one of our other locations is also possible.

Alewijnse is an innovative and passionate company. We strive to become a little better every day. With over 130 years of experience, we have a wealth of knowledge. We enjoy using our experience to continuously realise the best solutions for our company, our colleagues and our customers. That makes us a strong technology partner for customers and a committed employer for you.

Would you like to know more about working at Alewijnse? Read the stories of your future colleagues here.
What to expect from us?
We encourage all colleagues to keep developing, both personally and professionally, so we can grow together. An inspiring, dynamic working environment and the many impressive projects contribute to this, as does room for your own input. Depending on your knowledge and experience, we offer a salary between €3,500 and €5,000. Furthermore, we offer a good pension scheme with PMT and as far as other employment conditions are concerned, we fall under the collective labour agreement Metaal en Techniek.

To excel, you also need relaxation. That is why you get 25 days' holiday, plus no fewer than 13 ADV days. We also have a friendly staff association which organises regular activities.
Are you ready to come on board? Then send us your CV and a short motivation via the application form and who knows, we might meet soon!