For our team in Drachten we are looking for an experienced Hardware Engineer. You are responsible for designing the electrical and automation installations for various types of ships. You are the point of contact for fellow Engineers, think along with themes such as innovation and support sales department. Do you recognize yourself in this profile? Then apply quickly!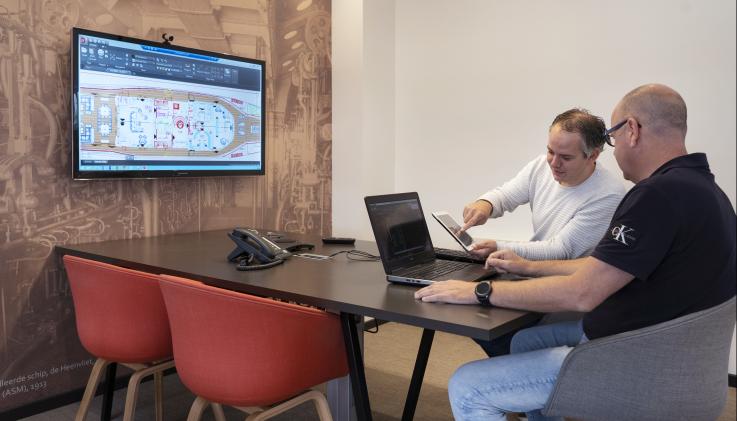 Bachelor
40 hours
the Netherlands - Friesland
Professional
Engineering, Cost Engineering and Process planning
What will you do as a Hardware Engineer?
You make designs for complete installations such as electrical installations, nautical and communication systems, maritime automation and propulsion systems. You will do this together with a number of detail engineers who you will manage on a project basis.

You will design the power supply including the short circuit current, cable and selectivity calculations usually based on specifications or regulations of the customer. You will discuss the design with the external customer but also with the internal customer. In addition, you give advice to the customer.

You look at and implement optimization possibilities of the installation (economic, qualitative). You determine the materials and components based on the material lists/preference lists. You analyze the data and convert them into working drawings, specifications and designs.

A glimpse of your tasks:
Preparing functional descriptions
Making THD calculations
Drawing up EMC plans
Supporting the sales department
Who are you?
You are a driven Hardware Engineer and have at least 5 years of experience working in a similar job.

In addition:
You have at least a completed mbo4 education in electrical engineering or energy engineering;
Experience in the maritime industry is an advantage;
You have knowledge of power electronics and battery (hybrid) systems.
You communicate effectively at all levels of the client organization, make a representative impression and easily win the client's trust;
You can work both independently and as part of a team with other disciplines;
You take initiative and have the drive to want to develop yourself;
You have good communication skills in English and Dutch, speaking Frisian is an advantage.
Where will you be working?
Alewijnse is an innovative and passionate company. We aim to get a little better every day. With over 130 years of experience, we have a wealth of knowledge in our midst. We are committed to continuously providing the best solutions for our company, our colleagues and our customers. That makes us a strong technological partner for customers and a committed employer for you.

As a Hardware Engineer you will be dealing with, e.g., the following market segments:
Luxury yachts, worldwide new builds and refits from 40 metres
Dredging, Offshore & Transport
Naval & Governmental
Would you like to know more about working at Alewijnse? Read the stories of your future colleagues here.
What to expect from us?
Due to the growth of our organization, there are both horizontal and vertical career opportunities within Alewijnse. We encourage colleagues to continue to develop, so we can grow together. We do this in an inspiring, dynamic and pleasant environment with many impressive projects. Collaboration and respect for each other's input are crucial at Alewijnse. You are given all the space you need for your input, so that you can contribute to the best team performance.
 
We believe that a good balance between working and relaxing, for example, is very important. That is why you get 25 days of personal leave, in case of full-time employment. These are supplemented with no less than 13 ADV days. In addition, we have a lively staff association that regularly organizes activities.
Would you like to come on board with us? Send us your resume and a short motivation via the application form and who knows, we might meet soon!

Would you like to meet a colleague from Drachten? Read Jorn's story here.