Mechanic industrial installations
Are you a mechanic with a passion for industrial installations? Then we are looking for you! To expand our teams, we are looking for an enthusiastic, flexible technician with experience in the industry. Are you the mechanic we are looking for? Then please read on!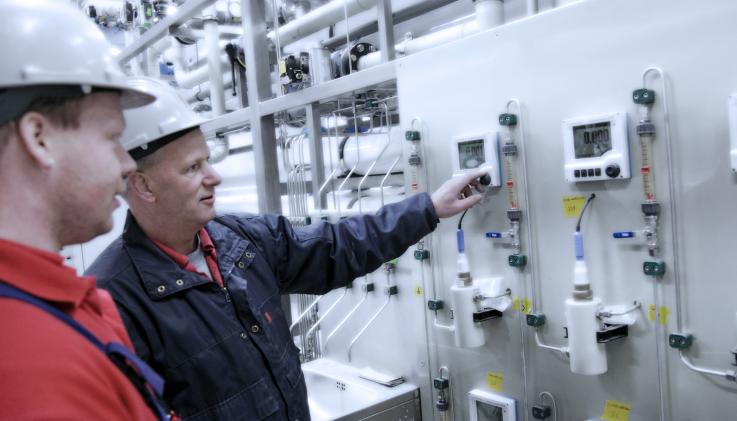 Vocational Education
40 hours
the Netherlands - Gelderland
Professional
Installation (Technicians and Service Engineers)
What will you do as a Mechanic industrial installations?
You provide installation work for Alewijnse's new and existing customers. You will work with electrical and control installations, you will do this together with, among others, the work planners and chief executor. Because the installations are within different industrial market segments, your work is very diverse.

A glimpse of your tasks:
Commissioning installations;
Include revision data / drawings;
Solving malfunctions (incidental);
Advising customers on making the installations less susceptible to failure;
Communicating with customers about technical installation matters.
Who are you?
An enthusiastic mechanic with at least 3 years of experience in electrical engineering, with industrial processes. You have a practical attitude and you can work independently and accurately. We are looking for someone who is willing to work flexible, so no 9 to 5 mentality.

In addition:
You have at least an MBO diploma level 3 or 4 in electrical engineering, industrial automation or similar;
You are able to work independently and in a team;
You are able to read and understand drawings;
You have knowledge of the applicable standards, such as NEN 1010, 3140;
You have the necessary knowledge of materials;
You have good communication skills.
Where will you be working?
Within the industrial sector, electrical engineering and process automation are Alewijnse's expertises. As a technological partner, we realise new construction and renovation projects and provide service and maintenance for our industrial customers in various sectors.

As a Mechanic industrial installations you will be dealing with, e.g., the following market segments:
Food and beverages;
Chemistry;
Renewable energy;
Manufacturing industry;
Water purification and drinking water productions.
You can work in the Nijmegen / Arnhem / Apeldoorn region, in the Utrecht region and the Krimpen aan den IJssel / Rotterdam region.
Alewijnse is an innovative and passionate company. We aim to get a little better every day. With over 130 years of experience, we have a wealth of knowledge in our midst. We are committed to continuously providing the best solutions for our company, our colleagues and our customers. That makes us a strong technological partner for customers and a committed employer for you.
Would you like to know more about working at Alewijnse? Read the stories of your future colleagues here.
What to expect from us?
Due to the growth of our organisation, there are both horizontal and vertical career opportunities within Alewijnse. We encourage colleagues to continue to develop, so we can grow together. We do this in an inspiring, dynamic and pleasant environment with many impressive projects. Collaboration and respect for each other's input are crucial at Alewijnse. You are given all the space you need for your input, so that you can contribute to the best team performance.

We believe that a good balance between working and relaxing, for example, is very important. That is why you get 25 days of personal leave, in case of full-time employment. These are supplemented with no less than 13 ADV days. In addition, we have a lively staff association that regularly organises activities.
Would you like to come on board with us? Send us your resume and a short motivation via the application form and who knows, we might meet soon!