Do you find your challenge in coaching our (managing) electricians, commissioners and production supervisors, so that they develop further? Would you also like to use your technical background in an organisational role within the world of super yachts, dredging, offshore and transport? Then apply quickly!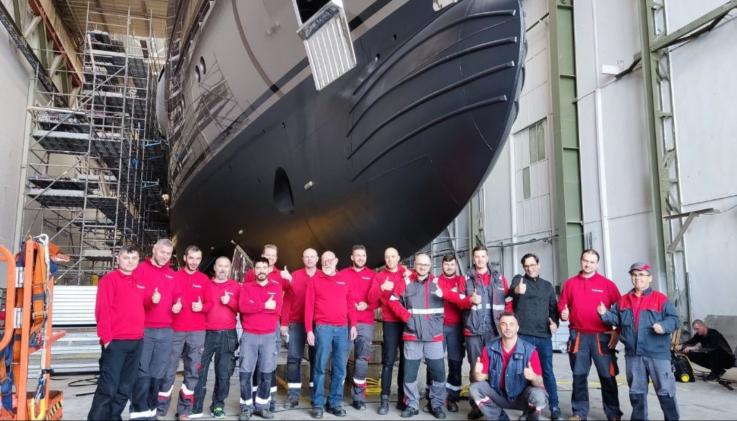 Bachelor
40 hours
the Netherlands - Zuid-Holland
Professional
Management
What will you do as Manager Production?
You will lead the team of 20 production supervisors and indirectly 28 electricians, chief electricians and commissioners in an enthusiastic and personal way. You are the go-to person for questions on complex technical issues, but also coach on leadership skills. You ensure the correct staffing of the installation team, in line with current and future projects. In doing so, you work closely with colleagues from our international branches and maintain contracts of all kinds of subcontractors.

A glimpse of your tasks:
You are the point of contact for (executive) engineers, sales and other team leaders, among others.
You are the resource manager for all temporary hiring and take care of contract agreements with the various agencies.
You are jointly responsible for standardising, securing and developing working methods, processes and budgets.
Together with the other team leaders, you are responsible for setting up and executing annual operational plans.
Who are you?
You are an enthusiastic leader with guts and an entrepreneurial spirit. You have a keen eye for development in the market. You are able to challenge, motivate and help develop the team.

In addition:
You have at least an HTS -Electrical Engineering degree;
You have experience in installation engineering and as a manager.
Please note! We may ask for a VOG during the application process.
Where will you be working?
As Manager Production, you will regularly work at various locations. Your base will be our office in Krimpen a/d IJssel, but you will be working from the major shipyards in the Rotterdam and/or Vlissingen area as well. You will also regularly visit our headquarters in Nijmegen.

Alewijnse is an innovative and passionate company. We strive to become a little better every day. With over 130 years of experience, we have a wealth of knowledge. We like to use our experience to continuously realise the best solutions for our company, our colleagues and our customers. That makes us a strong technology partner for customers and a committed employer for you.

Want to know more about working at Alewijnse? Read the stories of your future colleagues here.
What can you expect from us?
Encouragement to keep developing yourself, both personally and professionally, so we can grow together. An inspiring, dynamic working environment and the many impressive projects contribute to this, as does room for your own input. Depending on your knowledge and experience, we offer a salary between €4300 and €6500. Furthermore, a lease car or mobility budget is part of the job, as are a good retirement plan with PMT, a laptop and mobile phone.

To excel, you also need relaxation. That is why you get 31 paid leave days, based on full-time employment. We also have a lively staff association that organises regular activities.
Are you ready to come on board? Then send us your CV and a short motivation, in English, via the application form and who knows, we might meet soon!