Internship marketing and communication
Are you looking for an impressive internship in the field of marketing and communication? Then you are looking at the right company!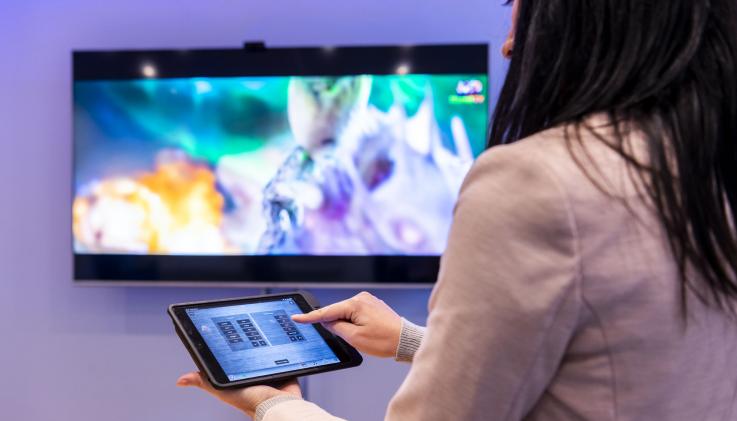 Bachelor
24-40 hours
the Netherlands - Zuid-Holland
Student
Sales
What will you learn?
We are planning our visit to an important convention in November 2021, where you can help us with the planning.

In addition:
Content marketing: mailings, social media, website, campaigns and communication around events;
You help promote our webshop and CTAs on our website;
You create and develop a plan for improved and clear communication via channels for younger target groups, such as Instagram, TikTok, Vimeo;
You set up a network for collecting visual content in the maritime sector;
Representation at conventions & events, such as Europort, METS and other client events;
Search engine marketing: optimisation SEO website;
You create and implement new campaigns and set up our SEA;
You create and implement plans for improved marketing of our AV/IT and hybrid solutions.
As you can see, anything is possible. We would like to talk to you to see where your interests, qualities and development opportunities lie, so together we can come to a good fulfillment of your internship!
Alewijnse develops and improves in the field of electrotechnical and automation solutions. We are an innovative, sustainable company and strive for the highest quality. We contribute to successful projects within the maritime and industrial sectors. Alewijnse is committed to learning and development, which is why we offer the ideal setting for you as an intern.
You will be working from our office in Krimpen aan den IJssel. Of course, it is also possible to work from home.
As a HBO student you will receive a monthly compensation of €400,-.

Would you like to come aboard at Alewijnse? Please contact Kim Meboer via WhatsApp (+31 6 57 50 94 10) or respond to this vacancy. We hope to see you soon!