Hardware Engineer Industrial Automation
Are you eager to design and realise the perfectly functioning industrial installation? Do you enjoy taking the initiative and are you familiar with E-Plan P8 and AutoCAD? We are looking for a Hardware Engineer like you!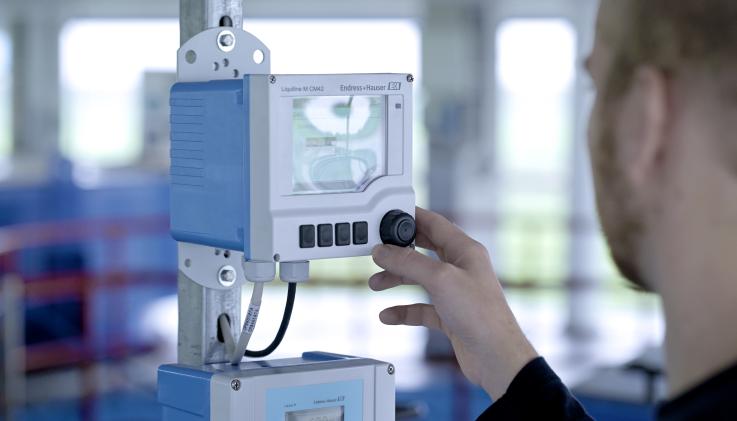 Bachelor
40 hours
the Netherlands - Gelderland
Professional
Engineering, Cost Engineering and Process planning
What will you do as Hardware Engineer?
You will design hardware for main and sub-distribution units, industrial PLC control panels and the associated short-circuit current and cable calculations. You test your design with the lead engineer and project manager and create a project plan.

In addition:
You keep the customer and project manager informed of progress, both technically and in terms of sales;
You select the required materials and manage the technical file;
You will implement standardisations in E-plan;
You will assist in making calculations.
Who are you?
You are a full-time Hardware Engineer who is interested in continuous learning and development in our strong team. You can analyse data well and work accurately.

In addition:
You have a higher professional education (HBO) in electrical engineering, mechatronics or automation;
You are experienced with E-Plan P8 and AutoCAD in industrial automation;
You are familiar with the applicable standards: NEN1010, Machinery Directive and Atex;
You have experience with 3D drawing.
Where will you be working?
Mainly at our office in Nijmegen. We work hybrid, so a day at home or at one of our other locations is also possible. You will be working with areas such as water purification and drinking water production, chemistry, geothermal energy, manufacturing and food and beverages.

Alewijnse is an innovative and passionate company. We strive to become a little better every day. With over 130 years of experience, we have a wealth of knowledge. We use our experience to continuously realise the best solutions for our company, our colleagues and our customers. This makes us a strong technological partner for customers and a committed employer for you.

Would you like to know more about working at Alewijnse? Read the stories of your future colleagues here.
What to expect from us?
A good balance between work and leisure. We consider this very important. You will therefore receive 25 days of paid leave in case of full-time employment. These are topped up with no less than 13 ADV days. We also have a lively staff association that organises regular activities. Alewijnse is covered by the Collective Labour Agreement for the Metalworking and Engineering Industry.

Within Alewijnse, there are both horizontal and vertical career opportunities. We encourage our colleagues to keep developing themselves so that we can grow together. We do this in an inspiring, dynamic and pleasant environment with many impressive projects. Cooperation and respect for each other's input are key at Alewijnse. You will be given every opportunity to contribute to the best team performance.
Are you ready to come aboard? Then send us your resume and a short motivation via the application form and who knows we'll meet soon!