Electrician - Industry: Electrical & Mechanical
You are the professional who has knowledge of both the electrical and mechanical side! You think in terms of solutions and know how to apply these where needed. What exactly will you be doing, and what will you get for it?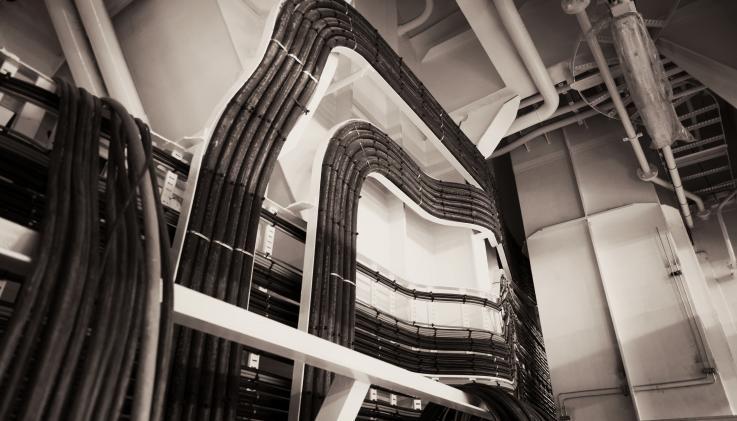 Vocational Education
40 hours
the Netherlands - Gelderland
Professional
Installation (Technicians and Service Engineers)
As an Electrician…
You are the appointee responsible for the mechanical workshop and oversee the maintenance activities of the machines. You will work with your supervisor to ensure that stock is well managed, keeping everything running smoothly. In this role you will be deployed both in panel building and in the field of Industry, but mainly you will be working in our workshop in Nijmegen.
The tasks:
In the absence of the supervisor, you will be the point of contact for customers, team members and internal organization;
Recording revision;
Coordinate the work and monitoring of the quality of work performed by the team;
Independently perform service work on motors, lighting, PLC's and variable speed drivers, among others.

Given the nature of the work, you will regularly work on Saturdays, which applies at least once a month. Here you then have the choice at all times to have this day paid out or take another day off for it.
What this requires…
With several years of experience, you will be engaged in a varied range of tasks with us. You appreciate variety and are more broadly deployable.
Diploma MBO Electrical Engineering or similar;
Knowledge of applicable standards, such as NEN 1010, 3140;
In possession of a driving licence;
Communicatively proficient;
Experience with welding steel and/or aluminium;
Experience with copper processing.
Getting started at Alewijnse…
Alewijnse is an innovative and passionate company. We strive to get a little better every day. With over 130 years of experience, we have a vast amount of knowledge. We like to use our experience to continuously realize the best solutions for our company, our colleagues, and our customers. This makes us a strong technology partner for customers and a commitment employer for you.
Would you like to know more about working at Alewijnse? Read the stories of your future colleagues
here
.
For this you get…
One good turns deserves another, so there are several conditions you will get for this role.
Salary €2.650 - €3.150 per month;
Personal education and training opportunities;
Opportunities to grow as a professional;
CLA Metaal en Techniek;
Pension PMT;
25 Holiday days;
13 ADV days;
Laptop;
Telephone.
In addition, we also have WeConnect, which forms the basis for constantly improving ourselves. Some of the extras and benefits you can enjoy with this include our sports committee, staff association, referral bonuses, our own webshop and much more!
Let's Connect! Respond now and we'll talk soon!