BBL - Electrician (Vlissingen)
Diving into the world of giant, opulent super yachts as an apprentice electrician in Vlissingen! Just when you think the extravagance has peaked, each project manages to surpass expectations in beauty and grandeur. Immerse yourself in this first-hand experience aboard these majestic vessels. Read more about what you will get and will do.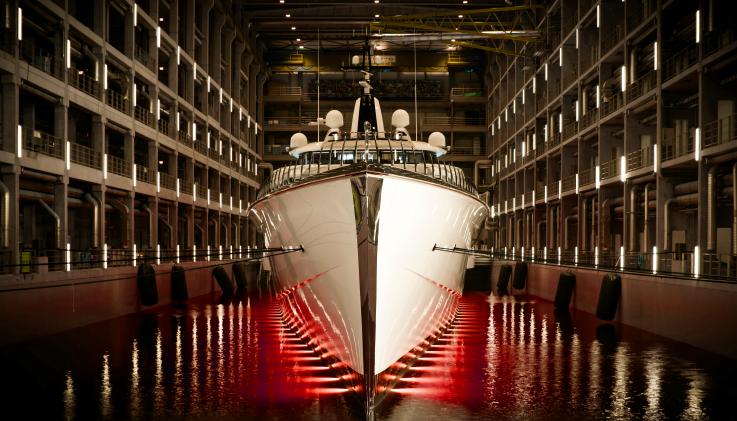 Vocational Education
32 hours
the Netherlands - Zeeland
Student
Installation (Technicians and Service Engineers)
As BBL Electrician…
Collaborating with fellow electricians, you'll be immersed in projects bringing to life super yachts valued at over €50 million. Your tasks will involve installing, inspecting, and ensuring the functionality of diverse electrical systems. Beyond the essentials like propulsion and steering, you will also work on features like lighting up an elegant whisky bar, setting the mood for entertainment systems. Installing a jacuzzi on the upper deck, creating a mechanism to open the ship's side wall. You will also work on the system for unloading jet skis onto the water, and much more! It's a symphony of luxury and functionality.
The tasks:
Supporting in the installation, monitoring, and operation of electronic systems;
Engage actively in practical training to augment your expertise;
Acquire skills in diagnosing electronic faults, devising solutions, and implementing them;
Adhere to safety protocols and uphold quality standards.
What this requires…
You are currently occupied with your study to become an Electrician, your aspiration is to delve deeper into your profession and accrue more hands-on experience. Collaborating with seasoned professionals will pave the way for you to evolve into an expert in the field.
You currently follow a study for a degree in Electrical engineering, at least on level 3;
Willingness to gain a lot of first-hand experiences in the maritime sector;
Communicational sufficient;
You continue to develop yourself! So we will also guide you if you want to continue your studies.
Getting started at Alewijnse…
Alewijnse is an innovative and passionate company. We strive to get a little better every day. With over 130 years of experience, we have a vast amount of knowledge. We like to use our experience to continuously realize the best solutions for our company, our colleagues, and our customers. This makes us a strong technology partner for customers and a commitment employer for you.
Would you like to know more about working at Alewijnse? Read the stories of your future colleagues
here
.
For this you get…
Salary €2.500 - €2.700 per month;
A fully paid for study for you to pursue;
Personal guidance by experienced professionals;
The opportunity to develop yourself further as an expert;
Various responsibilities and work to gain broad knowledge.
We also have WeConnect, which forms our basis for continuous improvement. Some of the perks and benefits you can enjoy include our sports committee, staff association, referral bonuses, our own web shop and much more!
Let's Connect! Respond now and we'll speak to each other soon!