Alewijnse is looking for a proactive internal IT / business consultant. The focus is on Microsoft Dynamics NAV, CRM Online, Office 365. Do you want to stay ahead in a world with ever increasing information needs? Then read on quickly.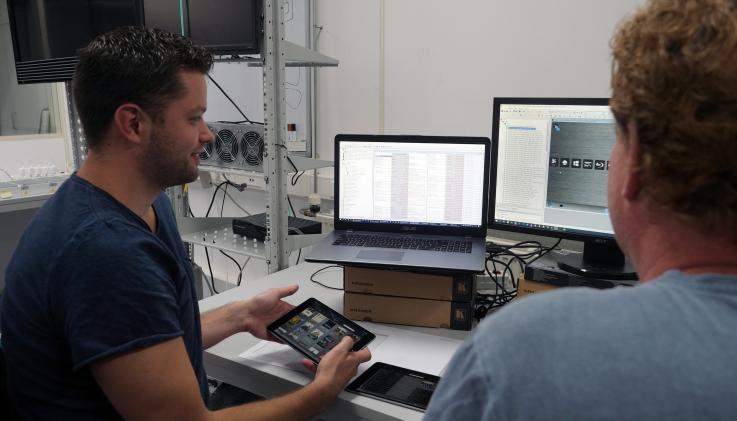 Bachelor
40 hours
the Netherlands - Gelderland
Professional
IT, Finance, QESH, HRM and Support
What will you do as an Application Engineer?
You will ensure that there is a reliable information supply within the organisation by drawing functional specifications and implementing them. You will work together with the end users. You advise on the functional possibilities of ERP applications and ensure that the correct knowledge level is maintained.

A glimpse of your tasks:
Provide support for application questions/problems;
Training and supporting end users;
Realising, accepting, testing and implementing changes and new functionalities of applications;
Identifying information needs within the organisation;
Who are you?
You are a team player who is flexible, inventive and eager to learn. You also have the ability to change gears quickly.

In addition:
You enjoy dealing with modern cloud applications;
You have a college / bachelor work and thinking level;
You have knowledge of ICT standards in the field of technical management and functionality (ITIL / BISL);
You have knowledge of Microsoft Dynamics 365, Office 365, SharePoint, Power BI and data modeling techniques;
You communicate effortlessly, both in Dutch and English, with various colleagues within the organisation;
You are able to analyse the needs and problems of users, provide adequate solutions and implement them satisfactorily.
Where will you be working?
Alewijnse is an innovative and passionate company. We aim to get a little better every day. With over 130 years of experience, we have a wealth of knowledge in our midst. We are committed to continuously providing the best solutions for our company, our colleagues and our customers. That makes us a strong technological partner for customers and a committed employer for you.

Would you like to know more about working at Alewijnse? Read the stories of your future colleagues here.
What to expect from us?
Due to the growth of our organisation, there are both horizontal and vertical career opportunities within Alewijnse. We encourage colleagues to continue to develop, so we can grow together. We do this in an inspiring, dynamic and pleasant environment with many impressive projects. Collaboration and respect for each other's input are crucial at Alewijnse. You are given all the space you need for your input, so that you can contribute to the best team performance.

We believe that a good balance between working and relaxing, for example, is very important. That is why you get 25 days of personal leave, in case of full-time employment. These are supplemented with no less than 13 ADV days. In addition, we have a lively staff association that regularly organises activities.

Would you like to come on board with us? Send us your resume and a short motivation via the application form and who knows, we might meet soon!