Account Manager Service Yachts
Would you like to be the link between Alewijnse's technical solutions and our customers? As an Account Manager, you will be an Alewijnse ambassador looking for the best solution to our clients' needs and questions. Does this sound like a good challenge to you? Then please read on!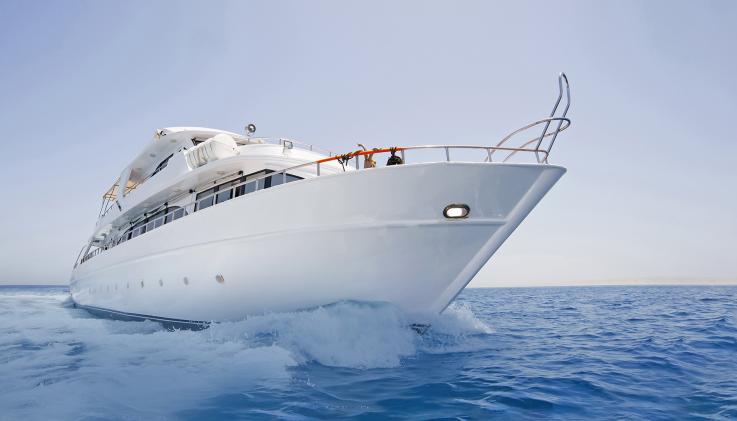 Bachelor
40 hours
The Netherlands
Professional
Sales
What will you do as Account Manager?

As an Account Manager within the yachting segment you will advise our clients in the field of onboard systems, such as AVIT, energy generation and distribution, automation, navigation and communication during the life cycle of the ship.

What does your working week look like? On Monday, you might be working with your fellow product specialist to inform a customer about the latest possibilities in the field of Audio Visual solutions. On Wednesday you will discuss how the customer can best carry out maintenance on his switchboard or automation system and on Friday you will join a shipyard to offer the best strategy for the refit of a yacht. Your work area is both national and international. A challenging role with plenty of room to develop yourself.
Who are you?
A commercial account manager, sales is in your blood and you are excited about establishing new relationships and expanding existing ones. Customer satisfaction is key. You are enterprising, a team player, and have experience in the maritime industry. A network in the yacht segment is a plus.

In addition:
You have HBO level electrical engineering / electronics, SWTK or similar;
You have proven work experience in a (maritime) service organisation;
You have sales experience;
You are willing to travel abroad;
You are self-starting, but certainly not a loner.
Where will you be working?
Alewijnse is an innovative and passionate company. We aim to get a little better every day. With over 130 years of experience, we have a wealth of knowledge in our midst. We are committed to continuously providing the best solutions for our company, our colleagues and our customers. That makes us a strong technological partner for customers and a committed employer for you.

As an Account Manager, you have a dynamic job. You will therefore regularly visit different locations.

Would you like to know more about working at Alewijnse? Read the stories of your future colleagues here.
What to expect from us?
Due to the growth of our organisation, there are both horizontal and vertical career opportunities within Alewijnse. We encourage colleagues to continue to develop, so we can grow together. We do this in an inspiring, dynamic and pleasant environment with many impressive projects. Collaboration and respect for each other's input are crucial at Alewijnse. You are given all the space you need for your input, so that you can contribute to the best team performance.

We believe that a good balance between working and relaxing, for example, is very important. That is why you get 31 days of personal leave, in case of full-time employment.
Would you like to come on board with us? Send us your resume and a short motivation via the application form and who knows, we might meet soon!